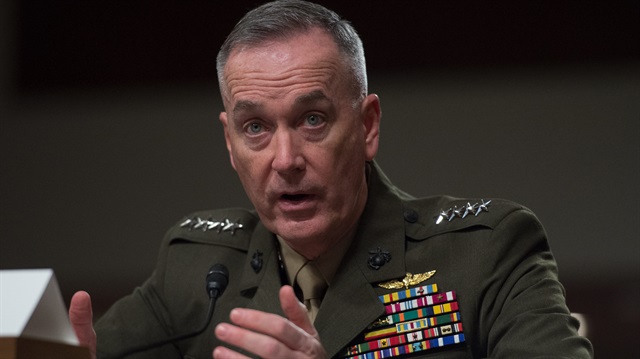 U.S. Department of Defense Spokesman on Iraq and Syria Eric Pahon said Washington was not a part of the secret deal reached between the Kurdistan Workers' Party (PKK)/Democratic Union Party (PYD) and Daesh to evacuate terrorists from Syria's Raqqa, but that it respected the agreement.
Pahon described the secret deal as a "local solution to a local problem."
Pahon said that the Syrian Democratic Forces (SDF) reached an agreement with Daesh following aerial bombardment of Raqqa by the U.S.-led coalition against Daesh.
"We may not always agree fully with our partners, but we respect their resolving their own problems," Pahon said.
"The central priority here was the protection of civilian lives and the arrangement was reached by our partners and their local affiliates," he added.
Pahon said that the agreement was made by the so-called Raqqa Civil Council, which was established by the PKK/PYD and the Arab tribal leaders.
He said it aimed to provide civilians and families "an opportunity to leave the city and to allow the tribal leaders an opportunity to reconcile and reintegrate Syrian men who had been under ISIS [Daesh] control during its brutal three-year regime."
Pahon denied that any representatives of the U.S.-led coalition against Daesh participated in the withdrawal negotiations although they were "present at the discussions".
He added that a senior official from the U.S.-led coalition observed the agreement saying that all the civilians who fled Raqqa were searched, and that Daesh terrorists, including foreign fighters, were arrested.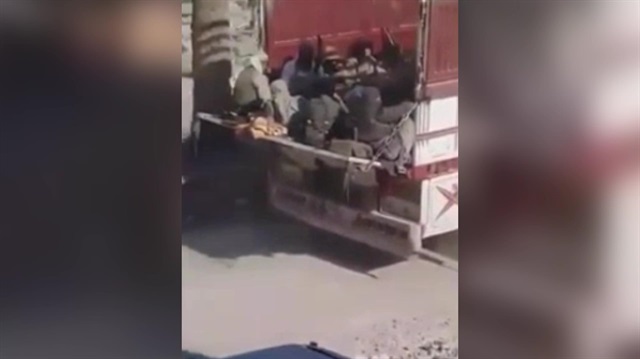 The statements come after a BBC report titled "Raqqa's dirty secret" exposed a secret deal with the U.S. and PKK that enabled hundreds of Daesh terrorists to flee Syria's Raqqa and "spread out across Syria, even making it as far as Turkey."
Col. Ryan Dillon, spokesman for Operation Inherent Resolve, the Western coalition against Daesh, claimed the U.S. only permitted approximately 250 Daesh members to flee.
"We didn't want anyone to leave," said Col. Dillon, adding "But this goes to the heart of our strategy, 'by, with and through' local leaders on the ground. It comes down to Syrians – they are the ones fighting and dying, they get to make the decisions regarding operations."
The PYD, the Syrian branch of the PKK, was among the U.S.-backed SDF to take Raqqa from Daesh. The U.S. has supported the SDF, which consists of the PKK/PYD and other groups, in fighting Daesh in Syria but has largely ignored its links to the PKK. The PKK is listed as a terrorist organization by Turkey, the European Union and the United States.