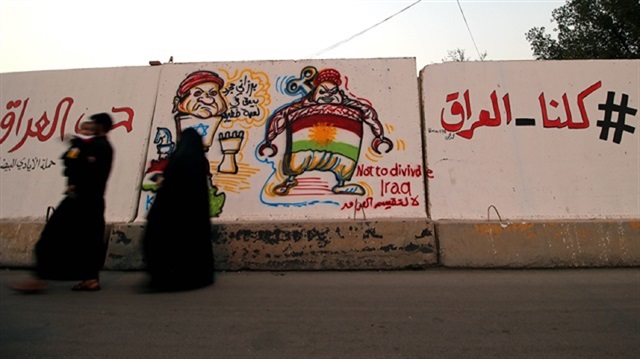 The U.S. embassy in Iraq cautioned its citizens that there may be unrest during a referendum on independence planned by the Kurdish authorities in northern Iraq, opposed by Tureky and the central government in Baghdad.
"In particular, U.S. citizens should avoid travel into and within territories disputed between the Kurdish Regional Government (KRG) and the Government of Iraq," the travel warning said.
The KRG has resisted calls by the United Nations, the United States and Britain to delay the referendum. Iraq's powerful neighbors, Iran and Turkey, strongly oppose the vote.
The controversial referendum slated for Sept. 25, results of which will be non-binding, will see residents of the Kurdish region vote on whether or not to declare independence from Iraq.
Baghdad, however, rejects the planned poll, saying it will adversely affect the fight against Daesh, which still maintains a significant presence in northern Iraq.
The Iraqi government also believes that holding the poll would violate the terms of the country's 2005 constitution.
Turkey also rejects the planned referendum, saying the region's stability depends on the maintenance of Iraq's unity and territorial integrity.