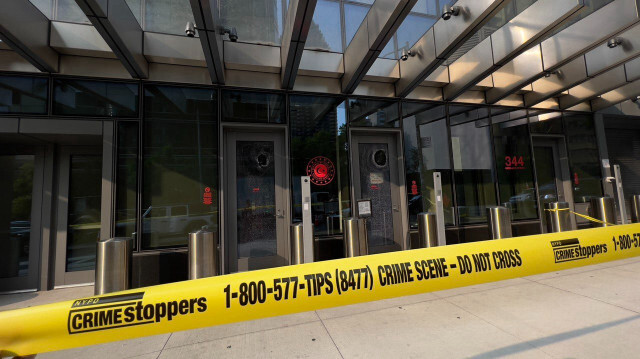 The US has expressed condemnation for the attack on the Turkish House in New York, labeling it as vandalism.
"We condemn the vandalism. Violence against diplomatic missions within the United States is a punishable crime," said Matthew Miller, spokesperson for State Department, at a press briefing on Monday.
Miller said the State Department's Diplomatic Security service is working with local law enforcement authorities on the investigation.
The Turkish House in New York, a dedicated building for diplomatic missions and cultural events which opened in 2021, right across from the UN, was attacked in the early hours of Monday.
The assailant smashed the windows of the building at 3.14 a.m. local time, Turkish Consul General in New York Reyhan Ozgur told Anadolu.
No one was hurt but 12 windows and the doors of the building were damaged.
He said the assailant, who has yet to be identified, left a crowbar at the scene.
The building was cordoned off by the New York Police Department and an investigation is ongoing.
9 days ago