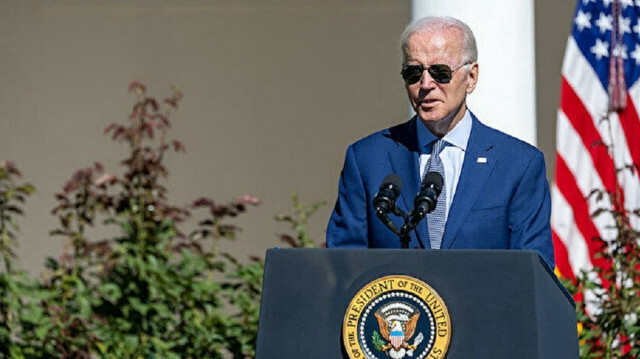 A group of US House Democrats has urged President Joe Biden to seek direct talks with Russia to end the war in Ukraine.
A letter signed by 30 Democrats sent on Monday called on Biden "to make vigorous diplomatic efforts in support of a negotiated settlement and ceasefire, engage in direct talks with Russia, explore prospects for a new European security arrangement acceptable to all parties."
The letter was led by Pramila Jayapal, head of the Congressional Progressive Caucus, and the signatories include progressive lawmakers Alexandria Ocasio-Cortez, Ilhan Omar, Rashida Tlaib, and Ayanna Pressley.
They urged Biden to "pair the military and economic support the United States has provided to Ukraine with a proactive diplomatic push, redoubling efforts to seek a realistic framework for a ceasefire."
"If there is a way to end the war while preserving a free and independent Ukraine, it is America's responsibility to pursue every diplomatic avenue to support such a solution that is acceptable to the people of Ukraine," read the letter.
Measures that the US could take should focus on "incentives to end hostilities, including some form of sanctions relief" and an international agreement "to establish security guarantees for a free and independent Ukraine that are acceptable for all parties," they wrote.
"The alternative to diplomacy is protracted war, with both its attendant certainties and catastrophic and unknowable risks," the lawmakers said, emphasizing the growing threat of nuclear conflict and a global hunger crisis due to soaring prices of wheat, fertilizer, and fuel.
The letter called for Biden to work in coordination with Ukraine for "a rapid end to the conflict," underlining that this goal should be "America's chief priority."
5 ay önce