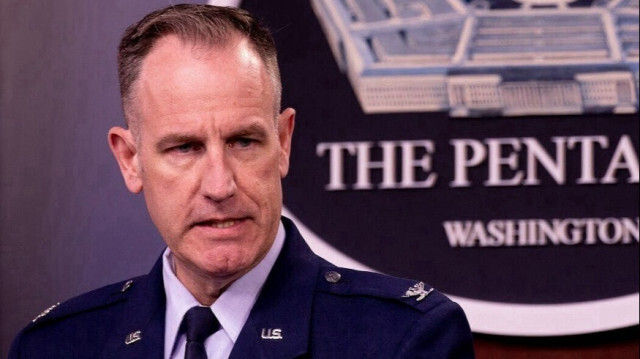 Pentagon spokesman Patrick Ryder
The US is not seeking escalation with Iran but will respond quickly and decisively if safety of American personnel is threatened, Pentagon spokesman said after airstrikes against Iran-backed groups in eastern Syria.
"The strikes that we took last night, were intended to send a very clear message that we will take the protection of our personnel seriously and that we will respond quickly and decisively if they're threatened," Patrick Ryder told reporters during a press briefing.
Underlining that the US focus on the region is the defeat of Daesh/ISIS, Ryder said: "We do not seek conflict with Iran."
Ryder confirmed that the US base in Syria was hit a second time on Friday, with 10 rockets fired at Green Village in northeast Syria at approximately 8:05 am local time.
"The attack resulted in no injuries to US or coalition personnel and no damage to equipment or facilities," he said.
"Our current assessment is that these rocket attacks were conducted by IRGC (Iran's Revolutionary Guards) affiliated groups that this rocket attack was done in an effort to retaliate from last night's attacks," he added.
When asked if the US is planning to respond those attacks, Ryder said: "I'm not going to talk about or preview potential future operations other than to say, we will always reserve the right to respond appropriately if our forces are threatened."
The US conducted airstrikes Thursday against Iran-backed groups in eastern Syria in response to a drone attack that killed an American contractor and injured five service members along with another contractor.
2 months ago