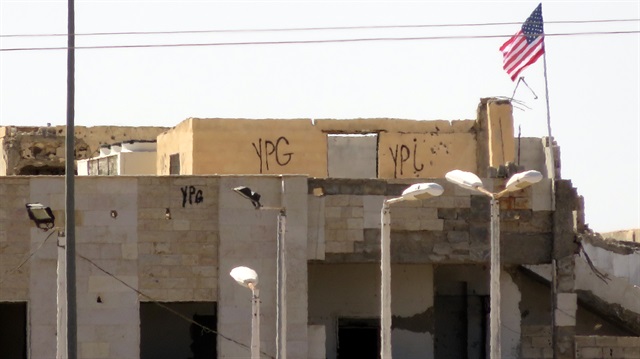 The flags of the United States that were flying over the terrorist headquarters in the northern Syria city of Tal Abyad were hauled down after Turkey's reaction.
Three out of four U.S. flags that were displayed at a base of the PYD/PKK terrorists in the Tal Abyad district of the Raqqa governorate in northern Syria were hauled down, but when looking from the Turkish border one flag can still be seen flying over the terror facilities.
The flags, which were raised in the Manbij area in Tal Abyad, can be observed from Turkey's border district of Akçakale in southeastern Şanlıurfa province.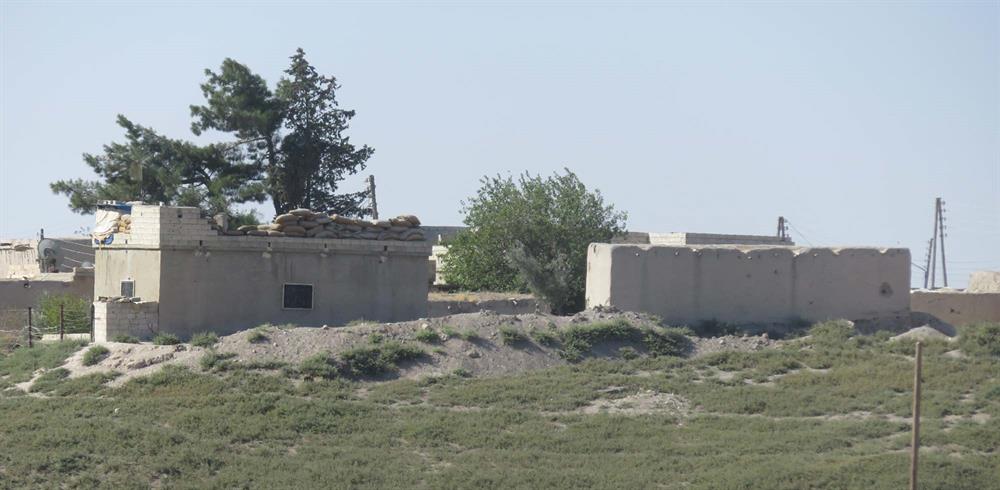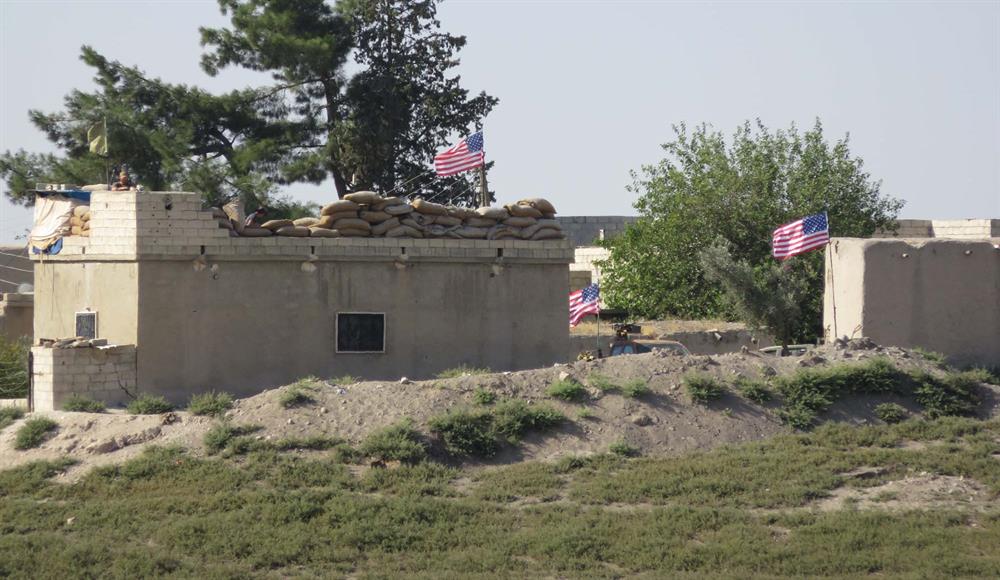 The PYD/PKK terrorists displayed the flags in the village of Rafe, north of the liberated city of Manbij, 25 kilometers (15 miles) from the west bank of the Euphrates River.
According to local Syrian opposition sources on the ground, the flags are used as deterrents to prevent possible operation by Turkish military.
Turkey demands that the U.S. and its terror ally, PYD/PKK, evacuate the city of Manbij and pull back their forces to the east side of the Euphrates.
Ankara says Manbij should be under control of local forces as the city is critical for any possible operation to liberate Raqqa from the Daesh terrorists.
By displaying the U.S. flags, they are sending the false signal that U.S. forces are also present, said the sources, speaking on condition of anonymity due to concerns for their safety