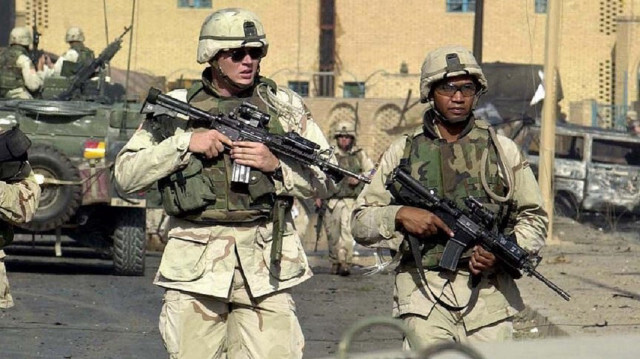 US forces stationed at a military facility in northeast Syria came under rocket attack on Friday in what marks the second straight day of attacks on American troops in the country as tensions continue to escalate.
In all, 10 rockets targeted the Green Village in northeast Syria, but no injuries or damage at the facility were recorded, the Central Command said in a statement.
But one of the rockets veered off course and missed the Green Village by 5 kilometers (3 miles), striking a house and "causing significant damage" and injuring two women and two children, it added.
The Green Village is located at the al-Omar gas field, and about 900 US troops are stationed there.
"This kind of indiscriminate rocket attack places not only our forces and coalition forces at risk, but also jeopardizes the local civilian population as well as the security and stability of Syria and the entire region," said Central Command spokesperson Col. Joe Buccino.
"As President Biden has made clear, we will take all necessary measures to defend our people and will always respond at a time and place of our choosing," he added.
The US conducted retaliatory airstrikes Thursday against Iran-backed groups in eastern Syria in response to a drone attack that killed a US contractor and injured five service members.
The Pentagon said in a statement that a suicide drone "struck a maintenance facility on a Coalition base near Hasakah in northeast Syria" on Thursday afternoon, which resulted in the injury of another US contractor.
According to the statement, "the intelligence community assesses the UAV to be of Iranian origin."
Defense Secretary Lloyd Austin said he authorized US Central Command forces to conduct precision airstrikes "against facilities used by groups affiliated with Iran's Islamic Revolutionary Guard Corps (IRGC)" at the direction of President Joe Biden.
"The airstrikes were conducted in response to today's attack as well as a series of recent attacks against Coalition forces in Syria by groups affiliated with the IRGC," said Austin.
2 months ago