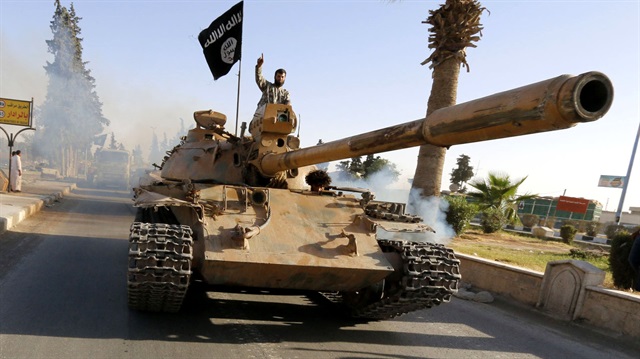 While the whole world is expecting a comprehensive and intensified fight against the Daesh terror group in Iraq and Syria, the US administration is said to hold secret meetings with the terrorists for negotiation.

American military advisors sent to Iraq for coordinating Iraqi military, Peshmerga forces and Hashdi Shahabi paramilitary group, met ex-Baathist commanders inside Daesh, sources said.

According to the report, seven US military officials met Abu Ahmad Al Alwani, a former commander of the Iraqi army under Saddam Hussein and a prominent commander in Daesh, at least twice.

Alwani is rumored to have been on the Daesh military council and is now controlling Daesh forces in Mosul.

The first Daesh-US meeting was reportedly held on November 7, 2015, near Mosul while the second meeting was held on February 3, somewhere near Havice city in Kirkuk.

The first meeting was brokered by the Shammar tribe in Mosul and second meeting was brokered by Juburi tribes.

According to the allegation, the initiative began after reports from the US Baghdad Embassy and Arbil Consulate that 85 percent of Daesh Fighters are Iraqis and ex-Baathists.

In the beginning the US military determined to use Tahii, one of the three largest tribes in Havice, as a medium for negotiation with Daesh.

However, the Tahii tribe is known for close relations with Turkey. The US experts changed the plan for fear of information leakage to Ankara and decided to use Juburi tribes in October last year.

During the negotiation talks, the US military tried to develop a cooperation with ex-Baathist commanders in Daesh, mainly the Muslavi and Nakshibandi forces that were the backbone of Saddam's republican forces.

Following the first meeting US military launched three assassination operation targeting Daesh leader al-Baghdadi, but he was only injured in the last two attempts. After the assassination attempts Baghdadi executed some of his inner circle, accusing them of spying against him.

Sources said, US military and intelligence is launching a different strategy against Baghdadi from that which they implemented against Al-Qaeda leader Osama bin Laden in Pakistan.

Before the killing of bin Laden, US military intensified operations in Afghanistan and Pakistan.

This time, the US plans to separate Baathists from Daesh and integrate them into the system.