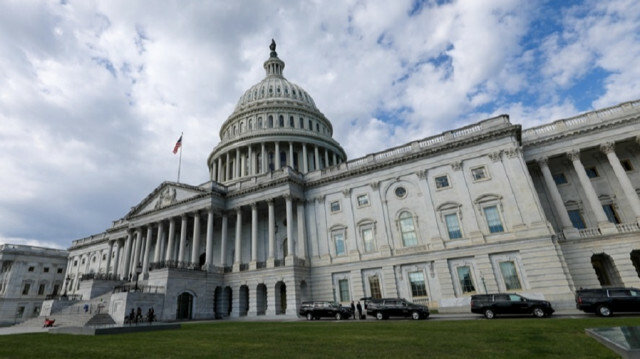 A view of United States Capitol in Washington DC, United States on September 29, 2021 ( Yasin Öztürk - Anadolu Agency )
The US House of Representatives voted Tuesday to pass a bill that will temporarily raise the debt ceiling by $480 billion through early December.
Averting a potential default, the legislation passed along party lines with a vote of 219-206. It now moves to the desk of President Joe Biden, who is expected to sign it.
Last week, the Senate approved a short-term hike to the federal debt ceiling in a 50-48 vote after weeks of discussions.
On Sunday, Treasury Secretary Janet Yellen warned of an "enormous amount at stake" if Congress fails to make another deal.
"A failure to raise the debt ceiling would probably cause a recession and could even result in a financial crisis. It would be a catastrophe," Yellen said on ABC's "This Week" program.
According to the Democrats, raising the debt ceiling is a bipartisan responsibility and Republicans should favor it as it includes spending that stemmed from former President Donald Trump's administration.
2 years ago