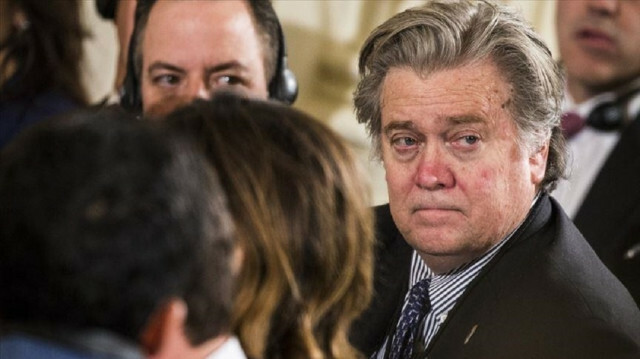 The US House of Representatives voted largely along party lines Thursday to hold Steve Bannon, a close ally of former US President Donald Trump, in criminal contempt of Congress.
The 229-202 vote saw only nine Republicans join all of the chamber's 220 Democrats in approving the measure. The US attorney's office in Washington, D.C. will now decide whether to prosecute Bannon, who refused to cooperate with a House committee investigating the Jan. 6 insurrection.
Attorney General Merrick Garland will have the final say on whether the prosecution proceeds.
He said simply under questioning at the House Judiciary Committee on Thursday that the department would "apply the facts and the law and make a decision consistent with the principles of prosecution."
Most Republicans agree with their former commander-in-chief that the investigation is merely a "witch hunt" while Democrats maintain the probe is a vital step in uncovering key details that they hope will shine a light on accountability for the Capitol riot.
Dozens of officers were injured on Jan. 6 when Trump's supporters, cajoled on by the president during a rally just minutes before, stormed the Capitol, overrunning gates and smashing through the legislature before ultimately being repelled.
Tellingly, Trump called the rioters "great patriots" in the midst of the mayhem.