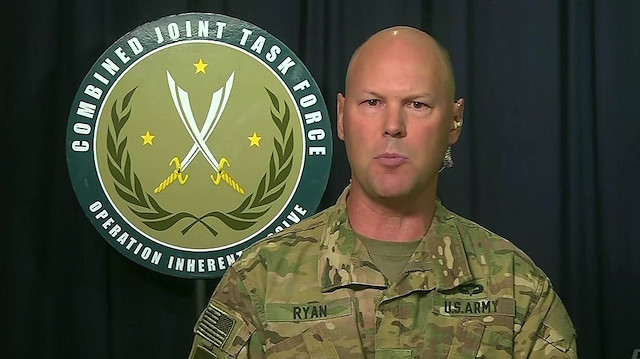 The U.S.-led coalition against Daesh has started the process of withdrawing from Syria, its spokesman said on Friday.
The coalition "has begun the process of our deliberate withdrawal from Syria. Out of concern for operational security, we will not discuss specific timelines, locations or troop movements," Colonel Sean Ryan said.
Trump said last month he was bringing home the some 2,000 U.S. troops in Syria, saying they had succeeded in their mission to defeat Daesh and that Turkey would take over the final stages of the military campaign.
A possible mission east of the Euphrates, which Turkey's leadership has been suggesting for months, would follow two successful cross-border Turkish operations into Syria since 2016 – Operation Euphrates Shield and Operation Olive Branch – both meant to eradicate the presence of YPG/PKK and Daesh terrorists near Turkey's borders.
The PKK is listed as a terrorist organization by Turkey, the European Union and the United States. The YPG and PYD are its Syrian extensions.