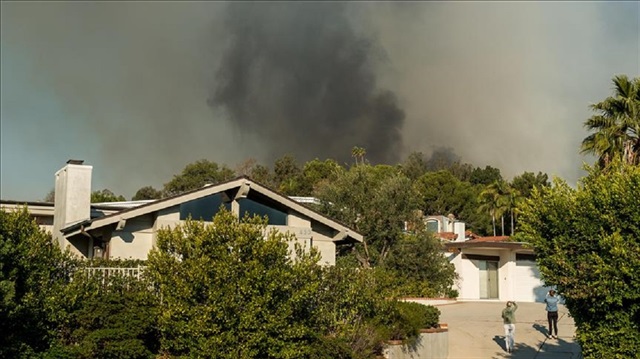 The U.S.'s second largest city is under threat from a growing wildfire emergency as the total number of infernos grew to four Wednesday.
The newest fire is threatening the upscale neighborhood of Bel-Air and the nearby Getty Center, one of the U.S.'s most iconic art museums. It prompted authorities to shut down a nine-mile (15-kilometer) stretch of the heavily-traveled 405 freeway, and issue mandatory evacuation orders.
Stunning images of the Skirball fire show motorists inching by as glowing red foothills smolder nearby. The fire is zero percent contained and has consumed 150 acres, Mayor Eric Garcetti said during a news briefing Wednesday.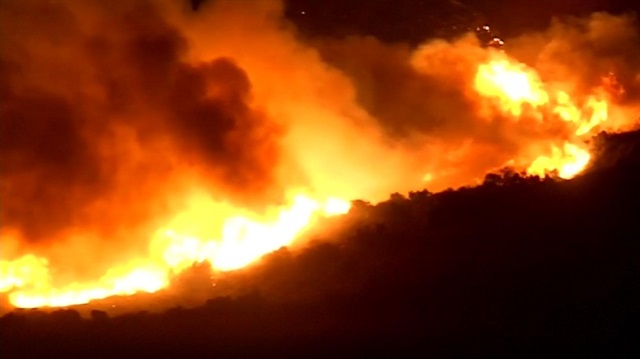 Three other larger fires continued to rage to the north, northwest and northeast have, scorching more than 80,000 acres, according to authorities. The largest, a 101-square-mile (262-square-kilometer) blaze in Ventura has traveled nearly 30 miles (78 kilometers) to the Pacific Ocean.
The Thomas fire has destroyed at least 150 structures already, according to officials. The city of Ventura has enacted a daily curfew from 10 p.m. to 5 a.m., and more than 38,000 people have been told to evacuate.
The massive blazes are being fueled by annual winds, known as Santa Anas, that blow into the Los Angeles basin from the east, sending embers from the ongoing fires across large expanses, worsening an already calamitous situation.
Officials have been able to get a small number of firefighting aircraft in the sky, but gusts of up to 50 miles per hour (80 kilometer per hour) have hindered full operations. Air currents are expected to ramp up Wednesday into Thursday.