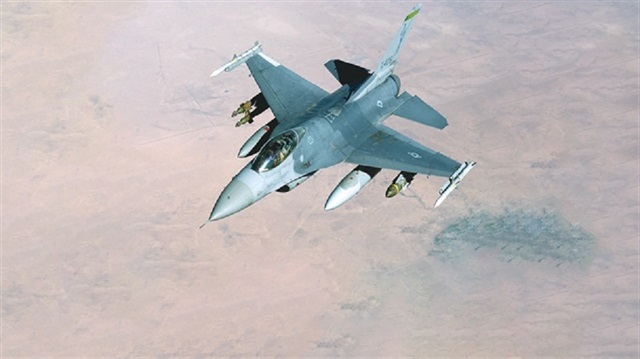 The United States has determined 22 critical points across Syria to strike in response to the Assad regime's latest use of chemical weapons on Syrian civilians. Among those points are strategic areas densely populated by Shiite militias. Russian soldiers are deployed at two military bases in the Homs and Tartus regions which are also among the targets.
The U.S. has "reached the moment when the world must see justice done," U.S. ambassador to the UN Nikki Haley said Monday. She added: "We must not overlook Russia and Iran's roles in enabling the Assad regime's murderous destruction."
The Assad regime on Saturday unleashed a chemical attack on the last remaining opposition-held stronghold of Douma near Damascus, which has been besieged for years. At least 78 civilians, including women and children, were massacred in the aftermath.
U.S. President Donald Trump has vowed to respond to the attack saying, "It will be met, and it will be met forcefully," he said Monday evening.
Multi-national coordination
France, the United Kingdom, the United States and Israel will coordinate the bombardment. The striking of military bases of the Syrian regime will be realized by land, sea and air missiles. Syrian International Relations Specialist Zakariye Molahafci says the U.S. has prepared a detailed target map and is ready to strike over 20 military points across Syria in the upcoming days.
Airports also to be targeted
Drawing attention to the mobility of Daesh along the Deir ez-Zor-Al Bukemal line, Molahafci claimed that strategic points – mainly military airports – would be bombed by France, the UK and Israel as well as the U.S.
Molahafci said that military bases in Homs, Damascus, Tartus, Hama, Hasakah, Deir ez-Zor and Raqqa were among the targets.
Ghouta is a guise
Molahafci claimed that the U.S. will also target regions where the Kurdistan Workers' Party (PKK) terror group experiences issues with Assad's forces and Iranian militias, adding that Washington did not care for the war crimes committed by Assad and his backers.
"The eradication of the regime's air defense systems would shift the balances," said Molahafci, adding that such an operation would deal a great blow to Assad's forces.
Noting that Russia increased its alert level at the Hmeymim base as well as other bases in case of such an operation, Molahafci said: "Trump's new cadre was designed with the plan of executing this scenario."
Syria has been locked in a vicious civil war since early 2011 when the Assad regime cracked down on pro-democracy protests with unexpected ferocity.