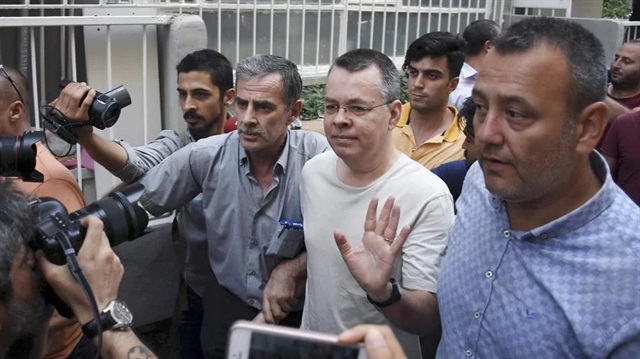 American Pastor Andrew Craig Brunson
An American Christian pastor standing trial in Turkey on terrorism charges has appealed again to a Turkish court to release him from house arrest and lift his travel ban, his lawyer told Reuters on Tuesday.
Turkish prosecutors have demanded up to 35 years of imprisonment for American Pastor Andrew Craig Brunson for allegedly committing crimes on behalf of terrorist organizations.
The appeal document seen by Reuters said the court should lift judicial control provisions imposed on Andrew Brunson.
"The court should prevent unlawful political interventions by lifting judicial control provisions on the defendant," the document said.
The United States imposed sanctions on two Turkish ministers and doubled customs tariffs on Turkish aluminum and steel imports after Brunson was placed in house arrest.
Brunson's lawyer, Ismail Cem Halavurt, said the court had up to seven days to decide. Brunson, who faces up to 35 years in jail if found guilty, denies the charges.
Brunson's next hearing as part of the trial is scheduled for October 12.
5 years ago