Just days after conducting joint patrols with Turkey in Syria's Manbij, U.S. forces carried out a patrol with the Syrian Democratic Forces near the Turkish border in Syria's Hasakah.
The SDF is dominated by the YPG militia, which is the armed wing of the Democratic Union Party (PYD), the Syrian offshoot of the Kurdistan Workers' Party (PKK).
Photographs captured by Reuters posted on Sunday brought attention to the patrols conducted in Hasakah.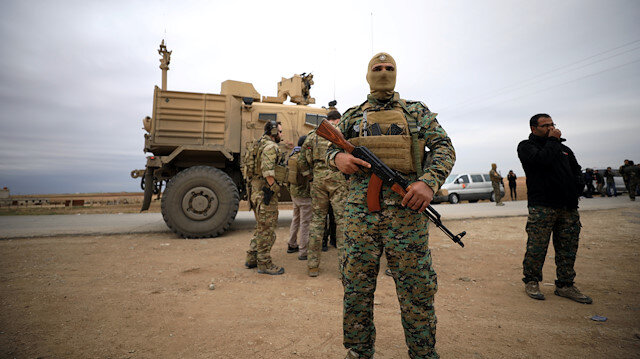 Turkish and American troops on Thursday began their first round of joint patrols in Manbij, as part of a deal to rid the area of the YPG/PKK terrorist group.
Since June 18, the Turkish Armed Forces have carried out 68 individual patrols in Manbij.
In its more than 30-year terror campaign against Turkey, the PKK -- listed as a terrorist organization by Turkey, the U.S. and the EU -- has been responsible for the death of 40,000 people, including women and children.
Turkish Defense Minister Hulusi Akar and his U.S. counterpart James Mattis spoke over the phone on Friday, and agreed that the combined patrols between the U.S. and Turkish military forces northwest of Manbij "were an important step toward de-escalating tensions along the border and maintaining security and stability in the region."