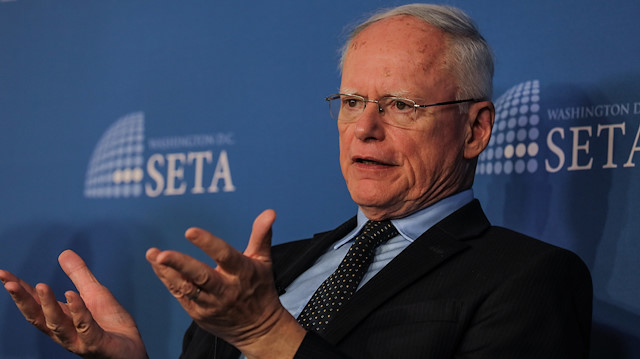 Washington's new special envoy to Syria and former Ankara ambassador dashed hopes for a U.S. pivot away from the YPG/PKK terrorist group in Syria.
Despite previously being known for his criticism of Washington's support for the terrorist organization, James Jeffrey said on Wednesday during a teleconference that the U.S.' position on the PKK was "clear" and that it did not classify the YPG as a terror organization like the PKK.
Serving as Ankara's ambassador from 2008 to 2010, Jeffrey had told Anadolu Agency back in March that the PYD and YPG were both unequivocally affiliated with the PKK.
Until recently, Brett McGurk, President Donald Trump's special envoy for global coalition to defeat Daesh, was handling the U.S.' position on the YPG/PKK.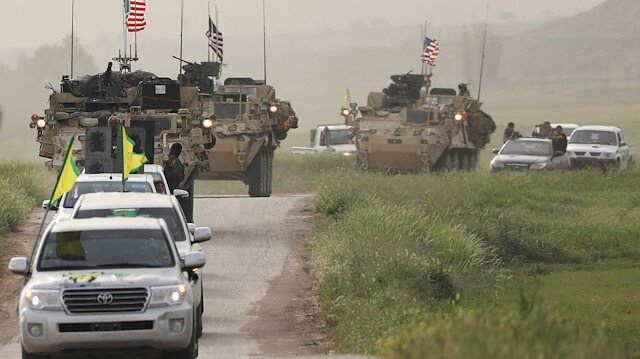 McGurk's actions while combating Daesh in fact led the YPG/PKK to spread in Syria. He visited northern Syria multiple times and has pictures taken alongside senior members of the terror group.
Jeffrey being appointed in August, 2018 raised expectations for the termination of support to the YPG/PKK under the guise of the Syrian Democratic Forces (SDF) as he toured the Middle East -- including Jordan and Israel.
The special envoy has since failed to break from the current policy as officials from Washington continue to hold regular visits to the YPG/PKK occupied territories.
The U.S. welcomed the millions of dollars of support given to the terror group by third parties such as Saudi Arabia.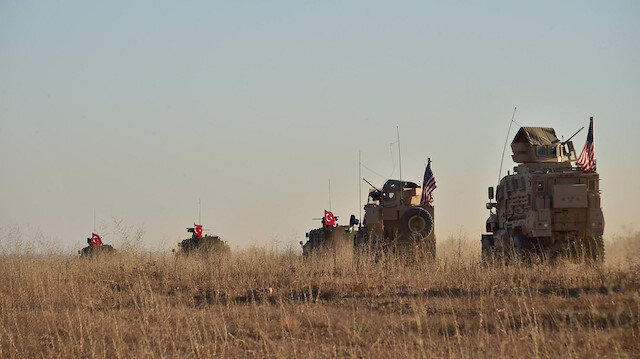 Jeffrey himself had visited the YPG/PKK-occupied town of Manbij in northeastern Syria last month.
In response to his remarks, Turkish Presidential spokesman Ibrahim Kalin said on Wednesday that the U.S.'s effort to describe the YPG and its political branch the PYD as legitimate groups with no links with terrorism and the PKK was "futile".
In its more than 30-year terror campaign against Turkey, the PKK -- listed as a terrorist organization by Turkey, the U.S. and the EU -- has been responsible for the death of some 40,000 people, including those of women and children. The YPG is its Syrian branch.