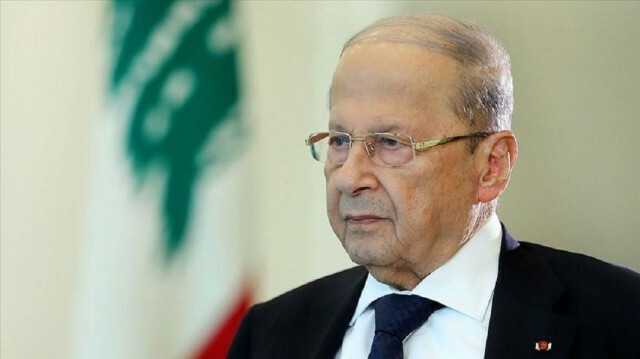 Lebanese President Michel Aoun said Friday that his US counterpart told him that he stood by Lebanon, which is experiencing one of the biggest economic crises in its history.
Anon said on Twitter that Joe Biden sent him a congratulatory message for Lebanese Independence Day on Nov. 22.
The Lebanese president noted that Biden, who emphasized the deep-rooted relations between the two countries in his message, conveyed the support of the US for challenges faced by the Lebanese people.
- Economic crisis in Lebanon
Lebanon has been grappling with severe domestic challenges, including a currency devaluation against the dollar, along with shortages of fuel and medicines, since late 2019.
The Lebanese lira has lost up to 90% of its value against the dollar and according to unofficial data, inflation has increased 700%.
In an evaluation report published by the UN on July 1, it was emphasized that more than half of the Lebanese people live below the poverty line in conditions that are worse than during the civil war from 1975 - 1990.
*Writing by Merve Berker