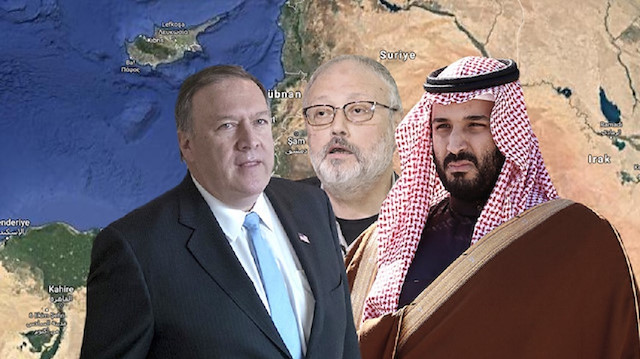 The United States is attempting to whitewash the murder of slain journalist Jamal Khashoggi by giving Saudi Arabia a bigger role in Syria.
Jamal Khashoggi, a U.S.-based Washington Post journalist from Saudi Arabia who had become a critic of the kingdom's Crown Prince Mohammed bin Salman, was last seen entering the Saudi consulate in Istanbul on Oct. 2.
After producing various contradictory explanations, Riyadh acknowledged that he was killed inside the consulate building, blaming the act on a botched rendition operation.
With the details of the U.S.'s withdrawal from Syria still ambiguous, Ankara is closely following the fact that Saudi Arabia, along with Egypt and the United Arab Emirates are trying to assume a role in the process and aftermath.
President Trump said last month he was bringing home some 2,000 U.S. troops in Syria, declaring that the U.S. had succeeded in its mission to defeat Daesh and that Turkey would take over the final stages of the military campaign.
The U.S., who counts Saudi Arabia as its biggest arms client, wants to increase Riyadh's influence on the ground in an attempt to repair the Kingdom's tarnished image after it came under international fire following Khashoggi's murder.
To this end, the U.S. is planning to appoint Secretary of State Mike Pompeo, who is going to launch the process in Egypt, which he is expected to visit soon, according to reports.
He is set to make a speech lauding Riyadh's handling of the Khashoggi case and stress that Saudi forces should be present in Syria.
U.S. intelligence agencies have concluded the crown prince ordered an operation to kill Khashoggi, whose body was dismembered and removed from the building to a location still publicly unknown. Top Turkish officials have also tied his death to the highest levels of Saudi leadership.
Saudi officials have denied accusations that the prince ordered the murder.
A Saudi court last week held its first hearing on Khashoggi's case in which Saudi Arabian prosecutors are seeking the death penalty for five of the 11 suspects in the case. The United Nations human rights office on Friday called the trial "not sufficient."
Mike Pompeo will also seek an update to Saudi Arabia's investigation into the October killing of journalist Jamal Khashoggi when he visits Riyadh during a trip to the Middle East next week, the State Department said on Friday.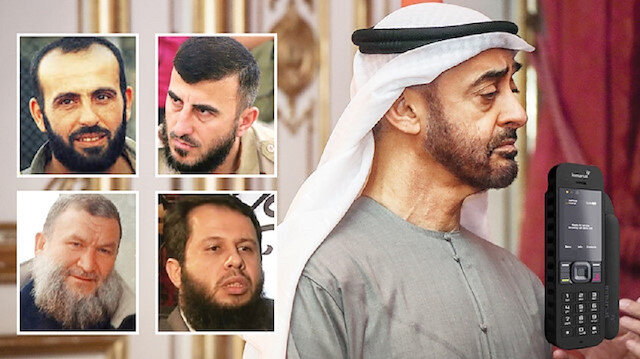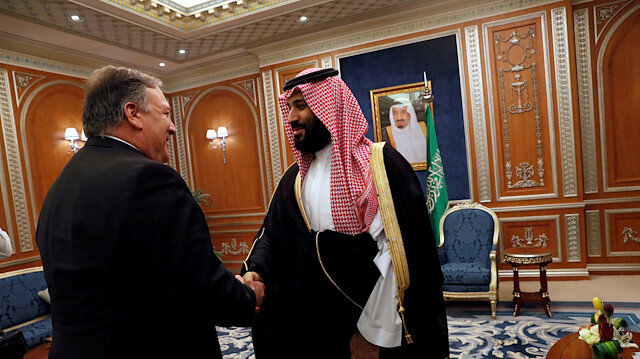 Are they planning on starting a war between Turkey and Arab states?
According to Turkish sources on the ground in Syria, there has recently been a vast increase in activity from Egyptian, Emirati and Saudi elements.
A possible mission east of the Euphrates, which Turkey's leadership has been suggesting for months, would follow two successful cross-border Turkish operations into Syria since 2016 – Operation Euphrates Shield and Operation Olive Branch – both meant to eradicate the presence of YPG/PKK and Daesh terrorists near Turkey's borders.
Even if the U.S. does withdraw its forces, it may be seeking to cause conflict between Turkey and these countries' forces in Syria.
Syria has been locked in a vicious civil war since early 2011 when the Assad regime cracked down on pro-democracy protests with unexpected ferocity.