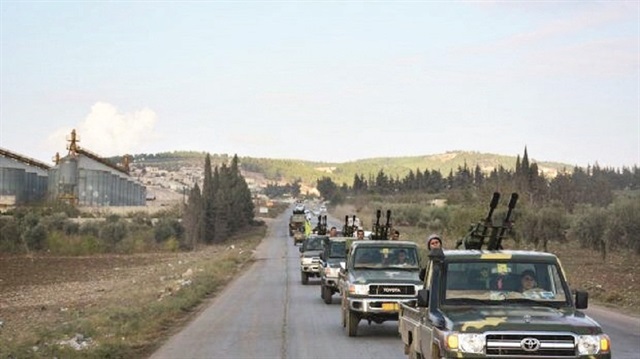 The Kurdistan Workers' Party (PKK), which is the ally of the U.S. in Syria and Iraq, has accelerated groundworks for "war" in Afrin, where Turkey is preparing for an operation. The terrorists have been carrying arms and ammunition to Afrin over the last few days using convoys consisting of hundreds of vehicles. The Pentagon, which announced that it had cleared 96 percent of Syria from Daesh, is sending the PKK and its Syrian offshoot the Democratic Union Party (PYD) arms from the al-Hasakah-Manbij line.
The convoys that arrive in Manbij travel to Afrin by passing through the regime-controlled Aleppo-Sifira-Nubbul-Zehra corridor. In the past week, three convoys comprised of hundreds of vehicles reached Afrin by using this route. The terrorist organization claimed that "The convoys going to Afrin are PKK members returning from Raqqa."
Over 2,000 terrorists enter Afrin
Over 2,000 terrorists entered Afrin in the convoys that the U.S. sent through the Erbil, al-Hasakah and Manbij supply line. Multiple-launch rocket systems and anti-aircraft weapons are among the arms that the U.S. is sending the PKK in Afrin. The convoys, which travel a route of 180 kilometers, include munition supplies.
PKK preparing for war against Turkey
Ahmed Sultan, who was elected president of the so-called Idlib Military Assembly of the PKK, issued a statement for members of the organization in the region. The terrorist confessed that all preparations were made for "a great war against Turkey, which may last for months."
Those who receive three weeks of military training at terror camps are sent to Afrin and are then under the command of the so-called Idlib Military Assembly of the PKK. The U.S.-backed PKK announced that it would engage in a war against Turkey.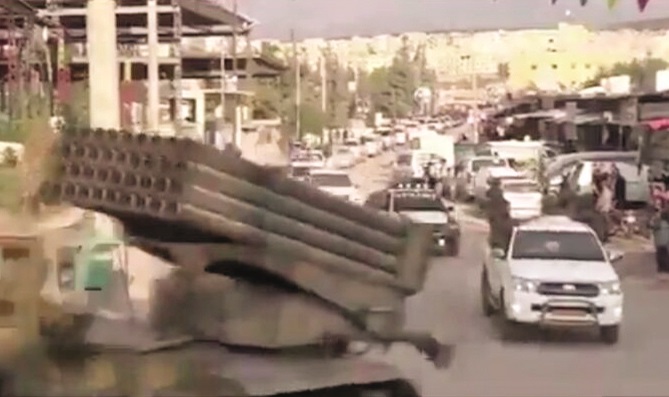 Public uprising
Families whose children have been taken by the PKK under the guise of "compulsory military service" have started to revolt in Syria's north, particularly in Manbij and Afrin. Protests were organized in Manbij against the PKK move to take at least one youth from each family to join the war against Turkey. In the past 10 days, the terrorist organization has imprisoned over 70 civilians for allegedly being military "draft dodgers."
In response to PKK tyranny, shopkeepers in Manbij have not opened their stores for three days. Crowds are pouring into the streets of Yasiti, Hud Hud, Hazanu, Aleppo Road, the Industrial Zone and Ayn Nahil stating that the PKK should put an end to its occupation. Seven people were injured in the demonstrations that the PKK tried to suppress using violence. Terrorists have resorted to burning down the shops of some protestors and taking others into custody.
The PKK is listed as a terrorist organization by Turkey, the European Union and the United States.
The PKK has been conducting armed violence in the southeastern part of Turkey since 1984. More than 40,000 people, mostly civilians, have been killed in the three-decade long conflict.