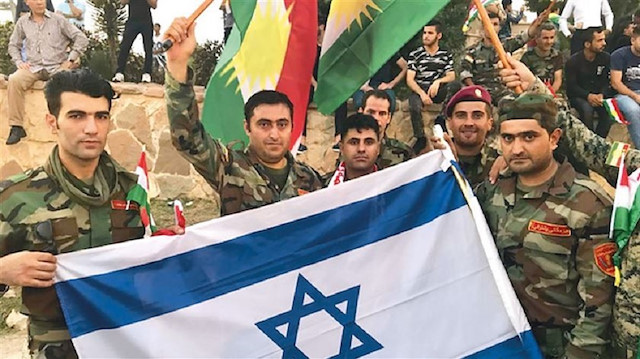 Trump's decision to pull U.S. troops from northern Syria has set off a firestorm of scandalous statements in the last two days.
A National Security Council official told Newsweek's James Laporta that a "Kurdish nation" across Syria, Iraq and Turkey would be "another Israel in the region."
"To be honest with you, it would be better for the United States to support a Kurdish nation across Turkey, Syria and Iraq," the source speaking on condition of anonymity said, adding, "It would be another Israel in the region."
The National Security Council source, who reportedly has direct knowledge of the recent call between U.S. President Donald Trump and his Turkish counterpart Tayyip Erdoğan, also labeled Trump as "spineless" for withdrawing U.S. troops from the region.
The White House first announced on Sunday the pullback from northern Syria, where Turkey is set to launch a peace operation to clear the areas of the YPG terror group and establish a safe zone for refugees.
Turkey has said the terrorist group PKK and its extension the YPG/PYD constitute the biggest threat to Syria's future, jeopardizing the country's territorial integrity and unitary structure. Turkey has also stressed that supporting terrorists under the pretext of fighting Daesh is unacceptable.
Since 2016, Turkey's Euphrates Shield and Olive Branch operations in northwestern Syria have liberated the region from YPG/PKK and Daesh terrorists, making it possible for nearly 400,000 Syrians who fled the violence to return home to western Syria.
In its more than 30-year terror campaign against Turkey, the PKK -- listed as a terrorist organization by Turkey, the U.S. and the European Union -- has been responsible for the deaths 40,000 people, including women, children and infants. The YPG is the Syrian branch of the PKK terrorist organization.