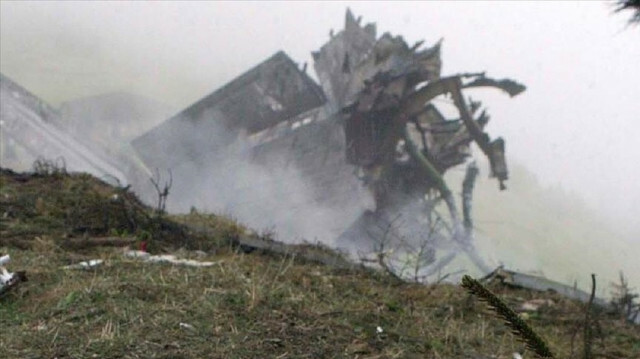 Uzbekistan air force shot down a fleeing Afghan military plane, while Tajikistan said at least 143 former Afghan soldiers who escaped the war-torn country have landed in three planes and two helicopters, local media reported on Monday.
On Sunday night, an unnamed Afghan military aircraft crashed in Uzbekistan's southeastern Surxondaryo district, according to a local Uzbek news outlet. Two pilots of the plane survived the accident and were sent to a military hospital in Termez province for treatment.
Later in a statement, the Uzbek Defense Ministry stated that their air defense forces intercepted and shot down Afghan military aircraft that violated their airspace. The ministry confirmed in a statement that two pilots ejected before the jet crashed and survived.
At least 143 former Afghan security forces members fled to Tajikistan in three planes and two helicopters, according to Tajikistan's Ozodi Radio.
When Taliban troops overran Afghanistan's northern region Mazar-i-Sharif on Sunday, at least 84 Afghan border guards and former Vice President Marshal Abdul Rashid Dostum fled to Uzbekistan, local Uzbek media.
The swift takeover of Afghanistan by the Taliban movement prevented any country from planning scheduled avocations for its residents in the war-torn country.
President Sadyr Japarov of Kyrgyzstan issued a statement on Monday directing authorities to contact and collaborate with Kyrgyz nationals stranded in Afghanistan and make plans for their early evacuation from the war-torn country.
Meanwhile, the Azerbaijan Defense Ministry said on Monday that the 120 Azeri soldiers stationed and serving alongside the Turkish army at Hamid Karzai International Airport to provide security are safe and will continue to fulfill their responsibility.
* Writing by Ahmet Gencturk in Ankara
2 yıl önce