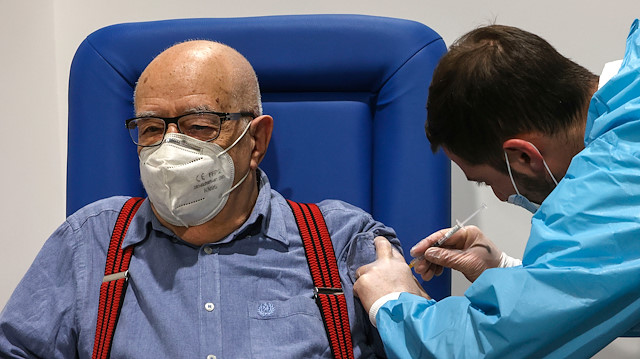 Italian Health Minister Roberto Speranza said Wednesday that the country's COVID-19 vaccination campaign will move forward at full speed, as the European Medicines Agency (EMA) is expected to give its backing to AstraZeneca's vaccine.
Italy, along with many other European countries, has temporarily suspended the use of the AstraZeneca coronavirus vaccine, pending a renewed backing from the EMA, amid fears of possible links with cases of blood clots.
"The Italian government considers vaccines key to bringing this period to an end," Speranza said at a joint session of the Lower House and Senate's social affairs committees.
"What has happened does not dent our confidence. Our vaccination campaign is going ahead and it must accelerate," the minister said.
Speranza added that the final word from the EMA is expected for Thursday. "We have the utmost faith and we demand the maximum level of safety," he said.
The Italian minister also pledged that the government is working on getting Italy's pharmacies and nurses involved in the national vaccination campaign.
Speranza said Italy expects to receive 50 million doses of vaccines in the second quarter of the year and another 80 million doses in the third quarter. "This means that we are about to gain substantial momentum in the vaccination campaign," he added.
The Italian campaign has been hit by several delays in vaccines' supplies and it risks a further slowdown after AstraZeneca's vaccine was stopped cautiously on March 15.