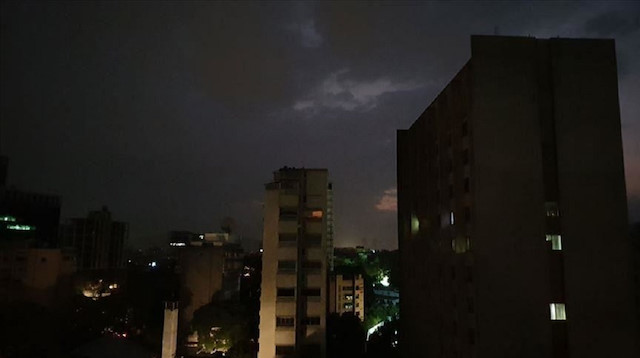 Power has been largely restored in Venezuela after a massive outage since March 7 left most of the country in darkness.
Government offices, factories and shopping centers have reopened and the Caracas Metro has resumed service, according to an Anadolu Agency correspondent on the scene.
Educational institutions closed due to the outage will resume classes tomorrow.
Running water has returned to some districts of the capital, while intermittent power outages continue in others.
Some banks in Venezuela are still offering limited services due to power problems.
Venezuela plunged into darkness last Thursday with power cuts hitting 21 of the country's 23 states.
President Nicolas Maduro and his government have termed the outage "sabotage" amid a lingering political crisis in the country.
On Tuesday, Maduro announced the arrest of two suspects who were allegedly trying to sabotage a major hydroelectric power plant.
Venezuela has been rocked by protests since Jan. 10, when Maduro was sworn in for a second term following a vote boycotted by the opposition.
Tensions flared when opposition leader Juan Guaido declared himself acting president on Jan. 23, a move supported by the U.S. and many European and Latin American countries.
Turkey, Russia, China, Iran, Bolivia and Mexico have thrown their weight behind Maduro.