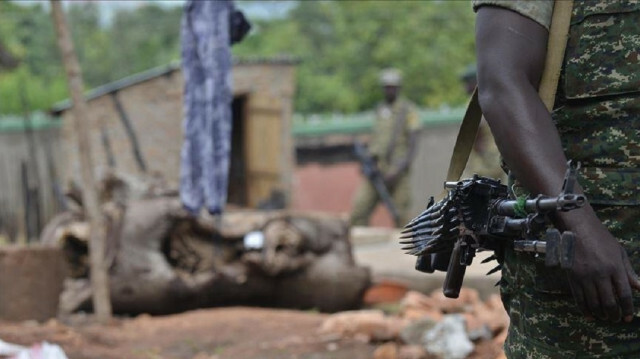 The countries of the arid region south of the Sahara desert, best known as the Sahel region, have recently witnessed an escalation in violence.
Yet to those who keenly follow what is happening in those states, the recent bloodshed in Burkina Faso, Mali and Niger orchestrated by elements linked to the Daesh/ISIS terror group was no surprise.
In Burkina Faso on Aug. 18, an ambush by militants left more than 80 people dead.
In Mali, an ambush of soldiers on Aug. 21 left 17 dead, while in Niger, an attack on villagers caused 19 civilian casualties the same day.
Mali has also had two coups within a year.
But what drives this violence? According to experts, the major drivers are deep-rooted grievances on one side fueled by unequal economic opportunities and uneven development and governance issues on the other.
The southern African nation of Mozambique has been smoldering since 2017 due to an armed insurgency in Cabo Delgado province.
In an interview with Anadolu Agency, Freddie David Egesa, a Uganda-based security analyst, said a buildup of "bad governance, greed and selfishness" of those who once held power colors the ongoing violence in West Africa and has left the population with no option but to cling to anybody who surfaces to oppose the government.
"The governments blame the insurgents for retarding development by making the country ungovernable, but the governments also don't seem to realize that the rebellion is a result of the governance vacuum," he said.
David Matsinhe, a southern African researcher for Amnesty International, thinks there are legitimate grievances in Mozambique's Cabo Delgado province which have helped sustain violence over the years.
He cited a lack of investment in education for more than four decades which left especially young people without skills, rendering them not only unemployed but also unemployable in the province's growing mining and gas industry.
Yet little has been done to address the core issues.
The youth "stand looking at outsiders from elsewhere within and outside the country benefiting from the development of these mining and gas projects. That creates huge discontent, especially among young people," he said.
It is also important to note that the population resents the government, which does not demonstrate the capacity to provide economic and social pathways, according to Egesa.
- Trusting foreign military intervention
Back in June 2020, former colonial power France launched a coalition of West African and European allies to fight militants in the Sahel region, hoping more political cooperation and special forces would boost a military effort to suppress violence.
In July, Rwanda deployed up to 1,000 troops to Mozambique and the troops have managed to drive insurgents out of the town of Mocimboa da Praia, where the French energy giant Total has facilities.
The 16-nation Southern African Development Community has also deployed a military force to Mozambique to help the government combat terrorism and acts of violent extremism.
But Egesa underlined that relying on foreign troops to ensure security is unsustainable without addressing the core issues.
"International military intervention can only quiet the internal violence for a while but may not deal with the gist of the problem, which is weak leadership, self-seekers full of nepotism and outright greed, thereby just postponing the problem," he said.
"The locals are suspicious about the foreign international military help because of the hidden economic motives of some of the individual states committing forces."
- Taliban takeover inspiring extremists?
The analysts believe terrorist groups in Africa would draw inspiration from the recent Taliban takeover of the Afghan capital Kabul after being abandoned by the Americans.
"The Taliban takeover in Afghanistan is a point of encouragement to all the extremists that if you persist to resist, you can wear out the biggest and superpowers like the US. So we are likely to see more resistance from extremists in Africa," Egesa said.
Egesa noted that the US military withdrawal from Afghanistan should offer lessons to African countries that foreign troops cannot be relied upon.
France maintains about 5,100 soldiers in West Africa as part of its Operation Barkhane, with its headquarters in the Chadian capital N'Djamena.
Its forces are mainly focused on tackling armed groups in Burkina Faso, Chad, and Niger.
French President Emmanuel Macron has announced a drawdown in France's military operation there.
"The US withdrawal from Afghanistan didn't depict the image of a superpower still committed to Afghans' stability and development," Egesa said, adding that efforts towards the weakening of extremist groups in the Central Asian region would be reverted.
"For the French, they are not acting subversively and in a hurry but systematically and process by process in order to allow the existing legitimate governments to seek support and control from somewhere," he noted.
2 years ago