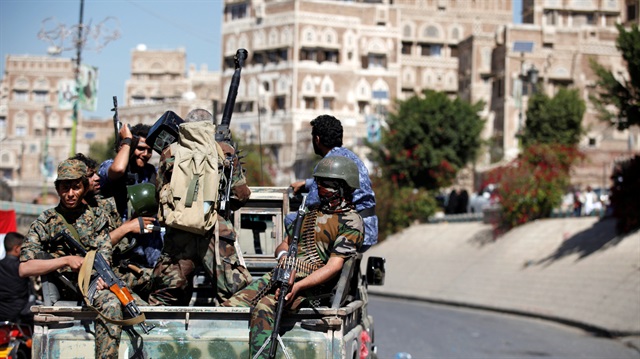 Four government troops were killed in a landmine explosion and clashes in western Yemen on Saturday, according to military sources.

The landmine exploded as a military vehicle was passing in Al-Jadid district in the port city of Mocha, a military source said on condition of anonymity due to restrictions on speaking to media.

"Three soldiers were killed and seven others injured in the attack," the source said.

Another military source said a senior army commander was killed in clashes with Houthi rebels in Jabal al-Huza in the city.

Backed by Saudi-led warplanes, Yemeni government forces captured Mocha city from Houthis in late January.

Yemen fell into civil war in 2014, when Houthi rebels and allied forces of former President Ali Abdullah Saleh overran capital Sanaa and other parts of the country.

The conflict escalated in 2015 when Saudi Arabia and its Arab allies launched an extensive air campaign aimed at reversing Houthi military gains and shoring up Yemen's Saudi-backed government.