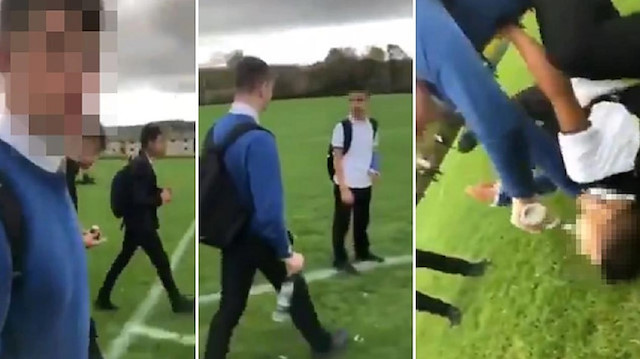 Fifteen-year-old Syrian refugee Jamal, known only by his first name, who shone the spotlight on bullying targeting refugees in the U.K., has said that he will not return to the Huddersfield school where he was attacked.
Footage of Jamal being bullied in the playground on Oct. 25 went viral and was followed by new footage of his sister also being physically abused at the same school. Jamal's sister has suffered from assaults in which bullies rip her hijab (headscarf) off.
"We are not going back to the school. We are just talking about what we are going to do now," Jamal told the Guardian in an article posted on Nov. 29.
The solicitor who is representing the family, Tasnime Akunjee, had previously told the Guardian that they would relocate and had received offers to settle in Oxford.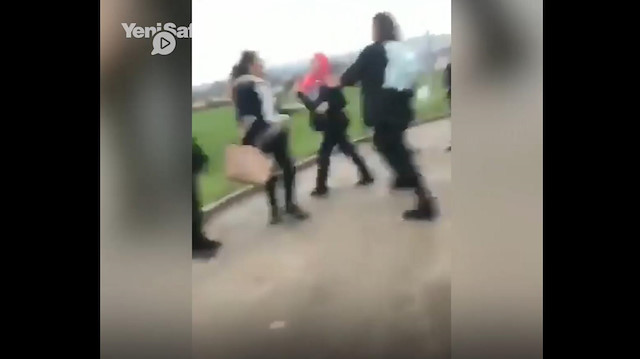 The Syrian family settled in Huddersfield two years ago after fleeing from the persecution of Bashar al-Assad in Syria to Lebanon, from which the UN offered them safe passage to the U.K.
"They will be using this money to relocate from Huddersfield. They don't want to live there anymore; the level of abuse the children have received has become too much. They now need to take stock and get over the shock of it all. The children need to move on with this and get on with their lives," Akunjee said.
A GoFundMe page has raised just over £158,000 for Jamal since the attack went viral. The family will use the money left over from the relocation to establish a foundation to help other refugees or donate it to charity.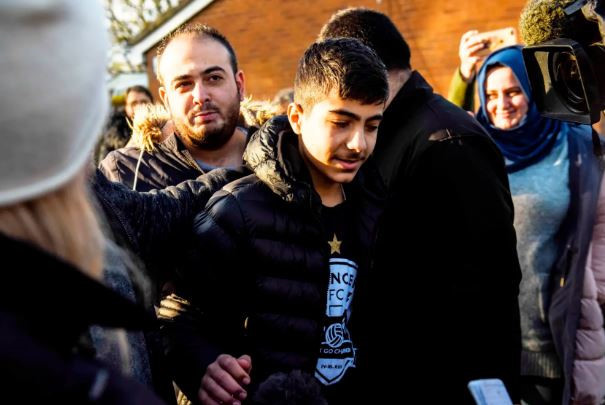 After being charged with assault, the youth responsible for bullying Jamal, who will also no longer be attending the Huddersfield school, said: "I fully accept responsibility for my actions which I regret."
In a heartfelt interview with ITV, Jamal said he did not feel safe at school and was traumatized by the attack.
"I woke up at night and just started crying about this problem. They think I'm different - different from them. I don't feel safe at school. Sometimes I say to my dad, 'I don't want to go to school anymore.' I was just crying and I didn't do nothing because I respect the school rules."