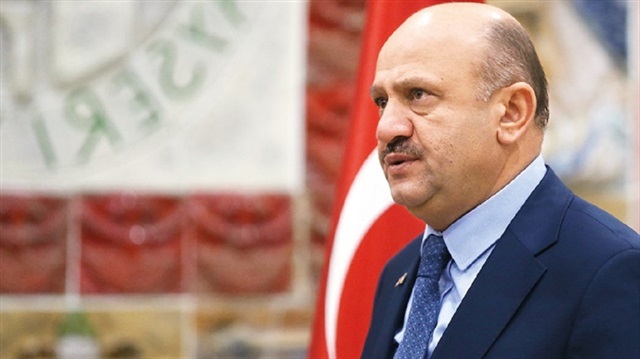 Turkish Defense Minister Fikri Işık announced at a press conference on Wednesday that Turkey would ensure the citizens of Al-Bab were able to return to their hometown.
"We are not there for occupation purposes. Syria's stability is important for Turkey. We must ensure the security of our borders and bordering countries to ensure our domestic security," said Minister Işık.
The Defense Minister indicated that Turkey would send civil servants to the areas of Syria that had been cleared of terror groups.
"Civil servants (including workers) in public institutions and organizations may be appointed temporarily to countries where the Turkish military is present. Civil servants are usually sent overseas under international agreements," said Minister Işık.
Turkey launched the Euphrates Shield Operation in late August of last year in Syria to clear out Daesh terrorists. The Operation was launched by the Turkish military and the Free Syrian Army (FSA).
"We are currently in Al-Bab, Syria, and have cleared 2,000 kilometers of land of Daesh. We cannot tell the people to live in ruins. We are taking steps to normalize life there again," the Defense Minister said.
"Turkey is engaged in humanitarian activies in Jarabulus, al-Rai, and other areas. Civil servants may need to aid in these activities from time to time. For example, a digger driver can open channels in the infrastructure work there, or if need be a crew may need to build roads," said Minister Işık.
Minister Işık explained that the aim of sending civil servants was to ensure Syrians were able to return to their hometown safely.
"We do not know how many people [civil servants] we will need to send. This will be determined as we finalize plans. The more comfortable people [Syrians] are in their homeland, the more pressure is taken off Turkey," said the Defense Minister.
"When the [Syrian] areas become safe, perhaps those living in Turkey will want to return to their homes. Maybe settlement units will be built. In other words, people will be able to stay in their homeland, as it will be safe and secure, as opposed to coming to Turkey."