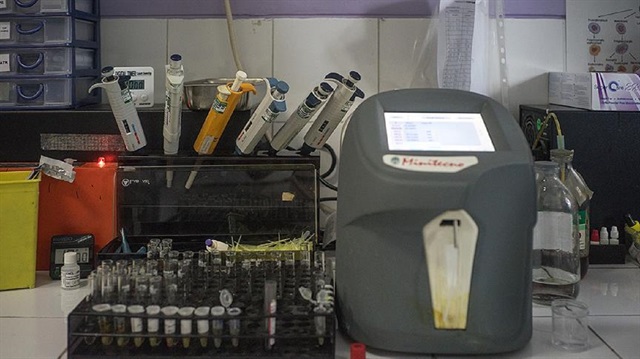 At least four in five children living with HIV in West and Central Africa are not receiving life-saving antiretroviral therapy, UNICEF warned in a report on Tuesday.
Titled "Step Up the Pace: Towards an AIDS-free generation in West and Central Africa", jointly published by UNICEF and UNAIDS, the report said both regions lagged behind on every measure of HIV prevention, treatment and care programs for children and adolescents and that women and the girl child were the worst hit.
The report said no fewer than 60,000 children had been infected with the deadly virus in 2016 and deaths related to the disease were on the rise across the regions.
"The region's coverage of life-saving antiretroviral therapy among children living with HIV is the lowest in the world because many countries have limited capacity to perform the tests needed for early infant diagnosis of HIV. Without knowing a child's HIV status, his or her family is less likely to seek the treatment that could prevent the tragedy of a child's death from AIDS-related illnesses," the report said.
The situation is worse among adolescents, according to the report.
"The annual number of new HIV infections among those aged 15-19 years in the region now exceeds that of children aged 0-14 years. These new infections occur mostly through unprotected sexual contact and among adolescent girls.
"Equally concerning is that West and Central Africa has recorded a 35 percent increase in the annual number of AIDS-related deaths among adolescents aged 15-19 years -- the only age group in which the number of AIDS-related deaths increased between 2010 and 2016," it added.
The report said the 24-nation West and Central Africa region was home to 25 percent of the world's children aged 0-14 years living with HIV.