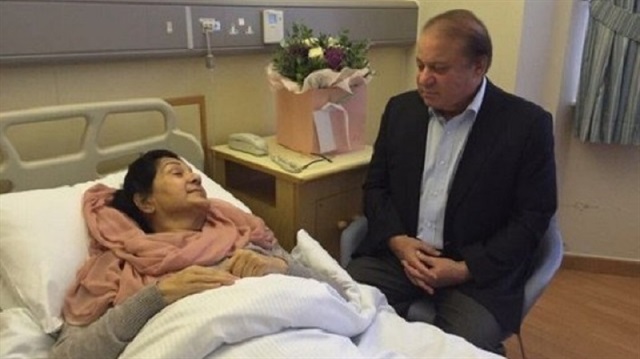 Kulsoom Nawaz, wife of three-time former Prime Minister Nawaz Sharif, passed away in London on Tuesday after a long battle with cancer, her family confirmed.
Shehbaz Sharif, Nawaz Sharif's younger brother and opposition leader in the National Assembly, said that the former first lady breathed her last at the hospital, local broadcaster Geo News reported.
Her son Hussain Nawaz said she was shifted to the hospital last night after her condition deteriorated.
Kulsoom Nawaz was diagnosed with Lymphoma last year and since then underwent several surgeries.
She was born in 1950 and married Nawaz Sharif in 1971.
Nawaz Sharif and his daughter Maryam Nawaz are currently serving prison sentences in Adiala Jail, Rawalpindi, after a court convicted them in a graft case in July.
Kulsoom Nawaz is survived by a husband, two sons and a daughter.