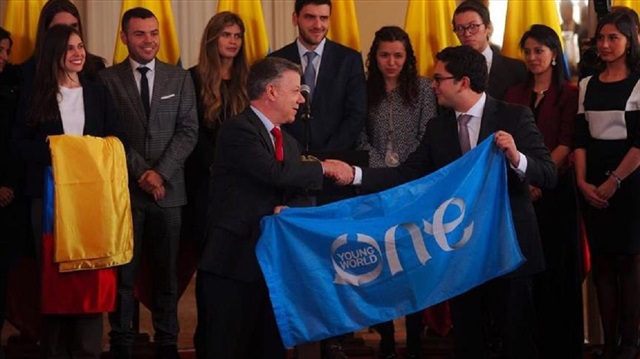 This capital city will play host to the world's largest young leaders summit beginning Wednesday that will focus on solving some of the planet's biggest problems.
More than 1,300 young adults between the ages of 18 and 30, from 194 countries, will participate in the One Young World meeting at the Agora Bogota convention center that ends Saturday.
Bogota is the first Latin American city to host the summit, joining cities like Paris, Belgrade, Serbia and The Hague, that have all previously staged the U.K-based non-profit event.
The fight against poverty, economic development, ending corruption, environment and peace are some of the main issues that will be discussed by world luminaries including former UN Secretary General and Nobel Peace Prize winner Kofi Anan; human rights activist, Women Journalists Without Chains co-founder and also Nobel Peace laureate Tawakool Karman; activist and musician Bob Geldof and singer and staunch women's rights defender, Cher.
The kick-off event will be held at Bolívar Square, and will be attended by Colombian President Juan Manuel Santos.