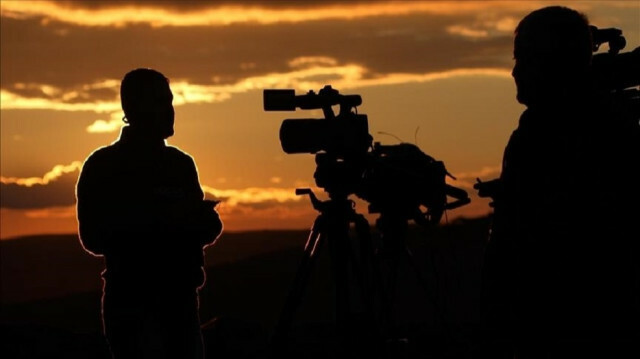 The Yemeni government on Tuesday accused Houthi rebels of torturing four journalists and placing them in solitary confinement.
Information Minister Moammar al-Eryani said the four journalists were being held in an illegal detention facility and denied visits, according to the official news agency Saba.
On April 11, 2020, the rebels issued death sentences against the four journalists on accusations of collaborating with the Saudi-led coalition, an accusation denied by the journalists.
According to the minister, the journalists were exposed to torture and harsh treatment and that their health conditions have deteriorated in detention.
The Yemeni minister appealed to the international community, the UN and human rights organizations to exert all possible pressure on the Houthis to release them.
There was no comment from the Houthi group on the minister's accusations.
Yemen has been beset by violence and chaos since 2014, when the Iran-aligned Houthi rebels overran much of the country, including the capital, Sanaa. The crisis escalated in 2015 when a Saudi-led coalition launched a devastating air campaign aimed at rolling back Houthi territorial gains.
According to the UN Office for the Coordination of Humanitarian Affairs, the conflict has claimed more than 233,000 lives.