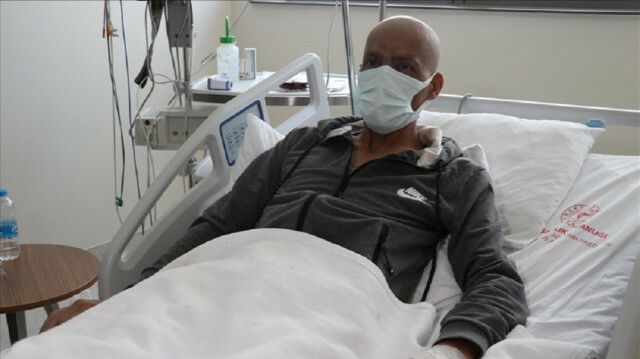 A young Syrian cancer patient has recovered after a successful stem cell transplant in Turkey.
Ahmet Halil, 24, told reporters on Thursday that he and his family fled their country's civil war nine years ago and started living in a temporary accommodation center in Turkey's southern Adana province.
When he went to the Adana City Training and Research Hospital after falling ill four months ago, he was diagnosed with leukemia, he said.
When the surgeons confirmed that his brother's stem cells were 100% compatible, he had a stem cell transplant right away, he added.
"I feel very good right now. I regained my health in Turkey. I would like to thank my doctors and everyone," Hilal said.
Syria has been mired in a vicious civil war since early 2011, when the Assad regime cracked down on pro-democracy protests with unexpected ferocity.
Over the past decade, around half a million people have been killed and more than 12 million had to flee their homes.
*Writing by Seda Sevencan