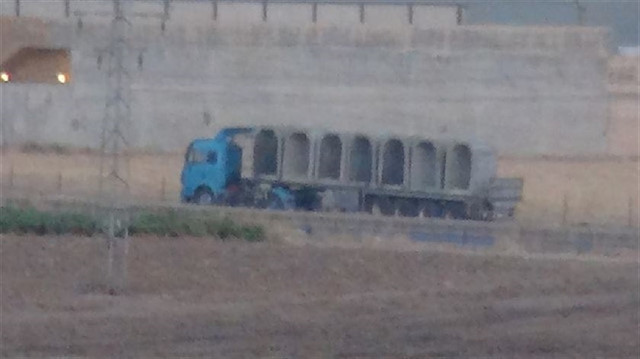 Panic-stricken terrorists belonging to the Syrian offshoot of the Kurdistan Workers' Party (PKK), the YPG, are building tunnels in northeastern Syria's Qamishli as they fear Turkey's operation east of the Euphrates River.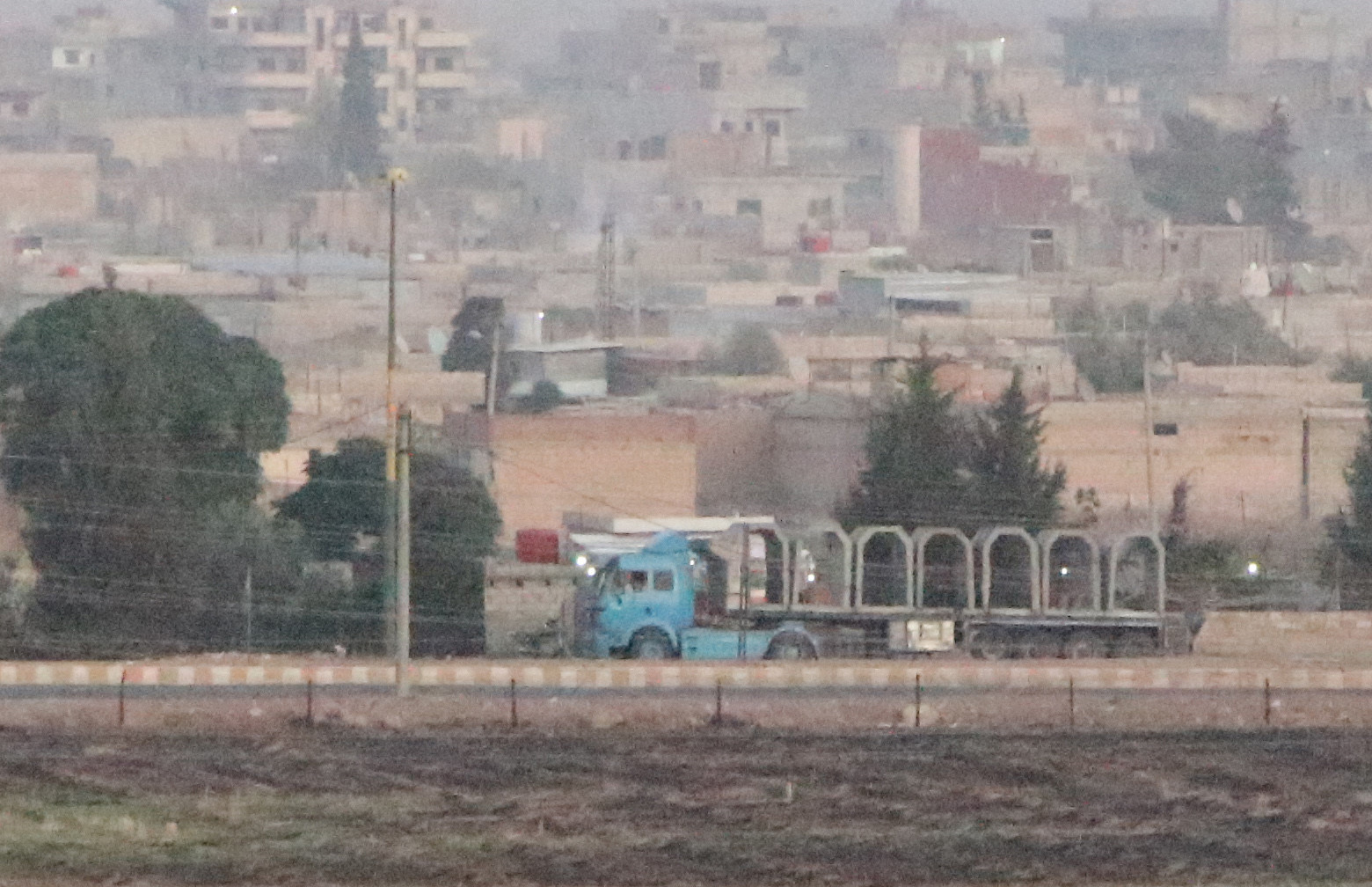 The U-shaped concrete blocks are being planted in the ditches dug by terrorists before being covered by earth with heavy equipment. Footage was captured of the terrorists planting the blocks into the ground from Turkey's Mardin province across the Syrian border.

Turkey has been poised to advance into northeast Syria since the U.S. troops began vacating the area in an abrupt policy shift by U.S. President Donald Trump.
On Tuesday, Turkish officials told Reuters that the military had struck the Syrian-Iraqi border to prevent YPG terrorists using the route to reinforce the region, though details of the strikes were hazy.
President Erdogan's aide Fahrettin Altun said that terrorist from the YPG in Syria could either defect or Ankara would have to "stop them from disrupting" Turkey's struggle against Daesh terrorists.
"The Turkish military, together with the Free Syrian Army, will cross the Turkish-Syrian border shortly," Altun said in a tweet extracted from a column written by him which was published in the Washington Post.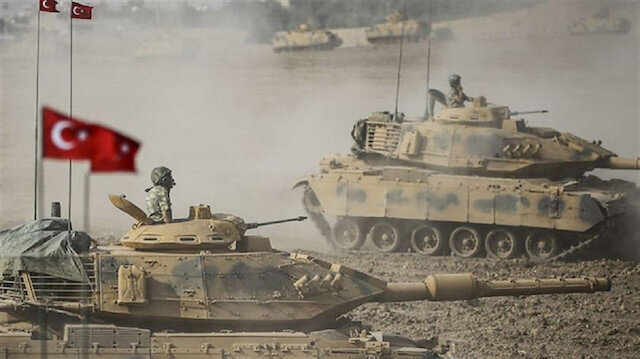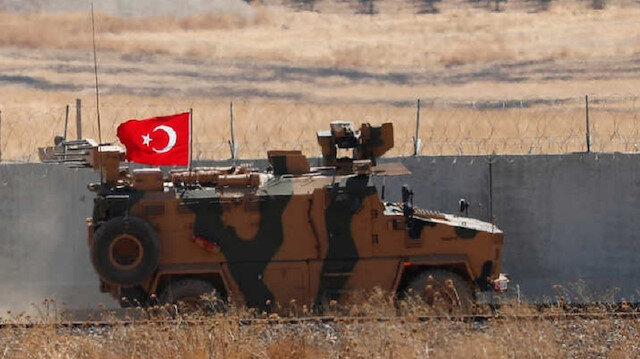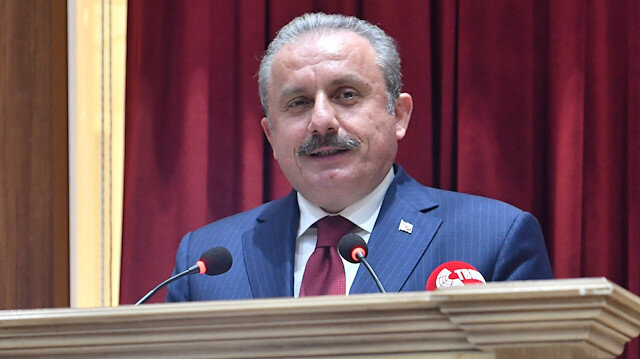 Since 2016, Turkey's Euphrates Shield and Olive Branch operations in northwestern Syria have liberated the region from YPG/PKK and Daesh terrorists, making it possible for Syrians who escaped the violence to return home.
Turkey has long decried the threat from terrorists east of the Euphrates, in northern Syria, pledging military action to prevent the formation of a "terrorist corridor" there.
In its more than 30-year terror campaign against Turkey, the PKK -- listed as a terrorist organization by Turkey, the U.S. and the EU -- has been responsible for the deaths of some 40,000 people, including women, children and infants. The YPG is the Syrian branch of the terrorist PKK.