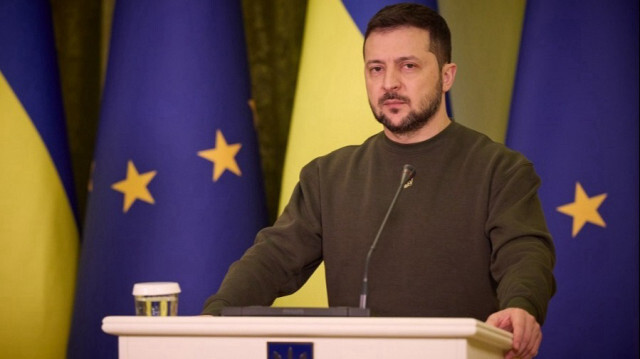 Ukrainian President Volodymyr Zelenskyy
In a surprise visit to the UK on Wednesday, Ukrainian President Volodymyr Zelenskyy met with British Prime Minister Rishi Sunak in London.
At Stansted Airport, Sunak welcomed Zelenskyy who is visiting the UK for the first time since the beginning of Russia's war on Ukraine last February.
Then the two leaders arrived at Downing Street for talks.
The Ukrainian president is also expected to address the British parliament and will visit Ukrainian troops that are training in the country.
King Charles will hold an audience with Zelenskyy as well, Buckingham Palace said.
Meanwhile, the UK announced new sanctions on Russia, targeting six entities and eight individuals, the Foreign Office said in a statement on Wednesday.
2 ay önce