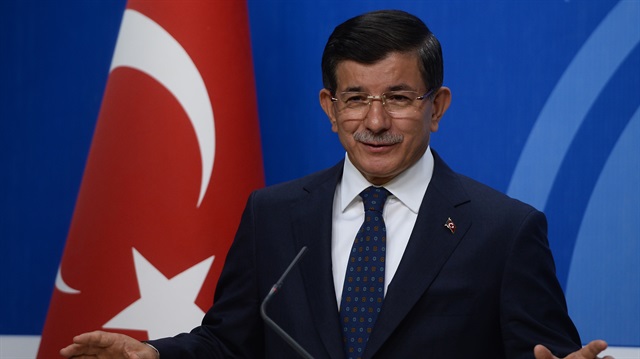 Turkish Prime Minister Ahmet Davutoğlu has said Turkey was ready to respond to "any contingency" in terms of its border security along the frontiers with Syria and Iraq.

"If we ever reach to a conclusion that Turkey's borders are under any threat, our country is ready for any contingency and it has done everything necessary for that readiness," Davutoğlu told an opening ceremony of an exhibition in Istanbul.

In the past few weeks, Turkey has been witnessing another massive inflow of Syrian refugees from Tal Abyad and nearby areas as they flee clashes between ISIL and YPG fighters.

The Syrian border city was captured on June 15 by the YPG with the help of U.S.-led coalition airstrikes in northeastern Syria to push back ISIL forces.

YPG, or the Syrian-Kurdish People's Defense Units, is the armed wing of the pro-Kurdish Syrian Democratic Union Party, or PYD, which Turkey has designated as a terror organization.

By capturing Tel Abyad, Kurdish forces connected the two pieces of land they have controlled in northern Syria along the Turkish border, which Kurdish rebels call Jazirah and Kobani "cantons".

The lining up of the forces of the Kurdish armed groups in northern Syria has prompted concerns that these groups aim to found a Kurdish state or a full autonomous region.

"[...] it should be known that the Turkish Armed Forces, our nation and our security forces as a whole are vigilant to maintain the peaceful environment in our country and there will be no room for any neglect in this matter," Davutoğlu said.