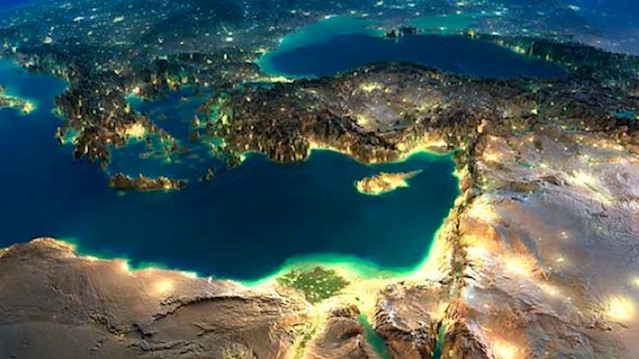 Egypt is edging closer toward signing a deal with Turkey to demarcate exclusive economic zones (EEZ) in the Eastern Mediterranean, according to a senior Turkish lawmaker.
Speaking to Yeni Şafak daily, Ismail Emrah Karayel, the co-chair of the Turkey-EU Joint Parliamentary Committee, shared the latest on the ongoing talks between Ankara and Cairo.
"Should the Turkey-Egypt demarcation agreement be signed, the EU will find itself outside of the equation. Egypt is edging close toward signing. God willing, it sees the light of day."
"Then the EU will virtually have no means to reach the Eastern Mediterranean," continued Karayel.
He also noted that the EU and Greece are trying to establish their hegemony over the Eastern Mediterranean through Egypt.
"Moreover, the maritime zone claimed by Greece, which actually belongs to Egypt, will return to Cairo. Diplomatic contacts with Egypt are ongoing. If Cairo has the good sense to approach things reasonably, it will see realize that such a deal is crucial for its own interests. The maritime zones in question have serious potential in terms of hydrocarbon explorations as well. Egypt edged a little closer [to Turkey] because of that. I hope there will be an agreement," Karayel concluded.
In March, reports emerged saying that Egypt had "respected the continental shelf declared by Turkey" in their East Mediterranean activities.
In response, Turkish National Defense Minister Hulusi Akar said that Cairo's recent approach in the Eastern Mediterranean benefits both Egypt and Turkey as well as other countries in the region.
"It is a very valuable and important step for regional peace and stability that Egypt respected Turkey's maritime jurisdiction boundaries."
Last August, Turkey resumed energy exploration in the East Med after Greece and Egypt signed a controversial maritime delimitation deal, spurning Turkey's goodwill gesture in halting its explorations.