Erdoğan's coordinates would be provided by Americans: detained putschist
A captured coup commander recalls the July 15 events, saying that the Americans would provide President Erdoğan's exact location for the coup
ERSIN ÇELIK,  
Yeni Şafak  
Thursday 15:42, 28 July 2016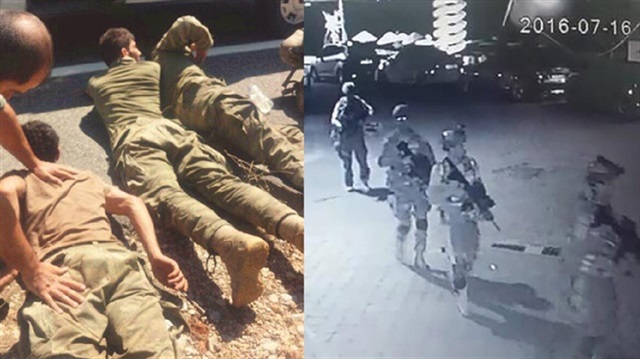 Guvercinlik First Army Aviation Regiment's Maintenance Battalion Commander Lieutenant Colonel Murat Bolat described how they planned to kill President Recep Tayyip Erdoğan on the coup night.
He told prosecutors of the Ankara public prosecutor offices that a team of 90 persons from the Special Forces were determined to launch the operation to capture President Recep Tayyip Erdoğan.
Bolat told prosecutors that he went to an apartment in Ankara's Ostim neighborhood with Regiment Commander Colonel Fevzi Okka and his assistant lieutenant colonel Hali Gül Lt. Col. Karacan, Lt. Col. and Major Okan Kocakurt, director of the Army Aviation Operations Education Branch.
"There were four others from the Special Forces in the house," he added.
According to coup plan, Erdoğan would be arrested from his office in Istanbul by the Underwater Offense Team (SAT) commandos.
"This SAT / SAS unit was fixed. But the plan was changed as Erdoğan went to Marmaris for vacation, " Bolt said.
According to the new plan, SAT /SAS commandos were to steal weapons from Istanbul's military compounds' weapon depots and then fly to İzmir's Çiğli district with the 4th Armed Aviation Skorsky helicopters.
Three Cougar personnel carrier helicopters from the 3rd Army Aviation Regiment were to join this unit. Moreover, a Cougar in the Çigli military base also will join this unit. That means a force of 80 to 90 persons were to be in the operation to capture President Erdoğan with a fleet of three Skorsky and six Cougar helicopters, he added.
"Erdoğan was to be taken hostage and brought to Çiğli over Milas, if the coup had succeeded," he said.
They said that Americans were to provide the exact coordinates of Erdoğan, if the team was unable to find him in the hotel. They also said that up to four persons with civil dress have been tracking Erdoğan.
"A person in the meeting, whom I guess was an officer from the Speical Forces, said, 'Nobody will be allowed to rescue the president from our hands,'" he said adding that this means Erdoğan would be killed if the forces faced any counter attack.
Bolat was detained as a part of wide-ranging investigation on the Fetullah Terrorist Organization (FETÖ) - led coup attempt on July 15.
Hundreds of FETÖ members inside the Turkish military closed main streets, bridges, airports, with tanks and stormed state institutions, firing on the public from military helicopters and bombing the parliament, presidency, police HQ by using f-16 war crafts.
An assassination team of pro-coup gangs had stormed a hotel in the southern Turkish coastal city of Marmaris where President Erdogan had been vacationing with his family members.
Following the failed coup attempt, the government launched a nation-wide operation against coup plotters and their supporters.
Bolat said he was called by Regiment Commander Colonel Fevzi Okka and his assistant, lieutenant colonel Hali Gül, to cut his vacation and return to duty.
"I started my duty on July 13 and held a meeting with them to discuss the plan in details," Bolat said.
"They first asked me to operate an air operation on the National Intelligence Agency HQ," he said, and added, "but I refused.
"Then I accepted to establish rapid discharging systems in the helicopters. They showed me the list of pilots who would fly the copters on that night."
He said they made their final discussion on the plan on 14 July evening. The plan would be implemented at 3 a.m. on July 16. Everything would be started simultaneously.
Meantime, Major Okan Kocakurt asked the person of the Special Forces where the president would be taken. "That's not your business," he answered.
Bolat also said that intelligence chief, Hakan Fidan would be arrested from his villa in the MİT agency apartments.. One Skorksy and Two Cougar helicopters would be used for this operation.
This unit was free to hit any counter attack during the operation in Hakan Fidan's house.
Interior minister Efkan Ala also would be captured by the pro-coup soldiers, as they found out two addresses of his residence. Land force units were to be used to detain Ala.
Another plan was made to capture Prime Minister Binalı Yıldırım. According to the plan, he would be captured in a land operation. But the details of this operation were not discussed.
He said that he had a flash of inspiration after watching news on TV that the Chief of General Staff has been rescued. "I understood that the coup plan was a game of FETÖ."
"Then I turned back to my quarters and shouted, "What are you doing. You told that the chief of General Staff had been leading this? Look: the report said he had been rescued. I told all soldiers there that no more would I be a part of this kind of absurd operation," he added.
"But we heard that Lt. Col. Özcan Karacan ordered through the walky-talky, saying, "Kill anyone who is not part of us."
He said that the coup attempt was launched at 6 p.m., 9 hours prior to the planned time, because a military prosecutor along with Land Forces Commander General Salih Zeki Çolak and Chief of Staff Lt. Gen. İhsan Uyar came to the quarters to investigate a report on specious activities.
He said that he had been staying at FETÖ's student houses during his student life between 1991 and 1997.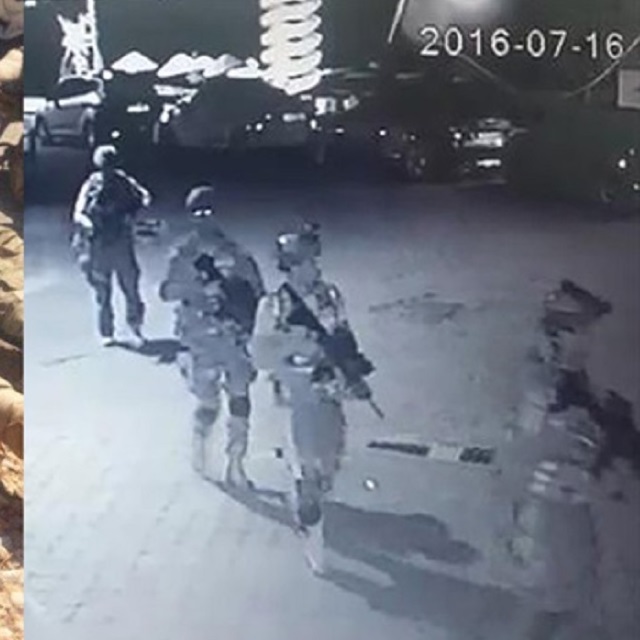 Erdoğan's coordinates would be provided by Americans: detained putschist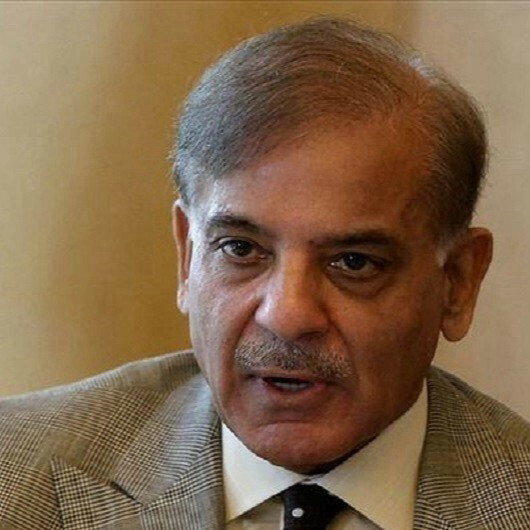 Pakistani premier eyes 'collective research, pooling of resources' with Türkiye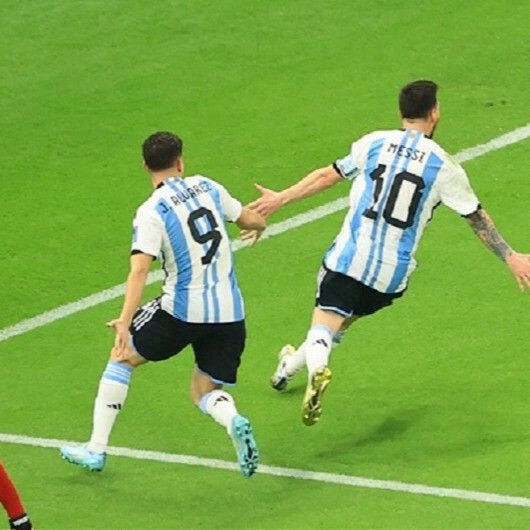 Argentina beat Mexico to keep World Cup dreams alive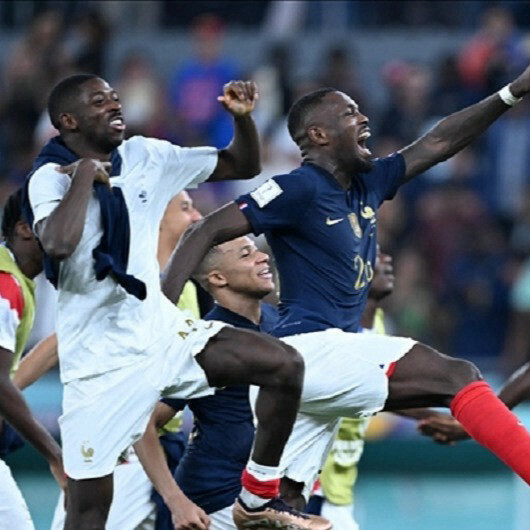 France become first team to qualify for World Cup round of 16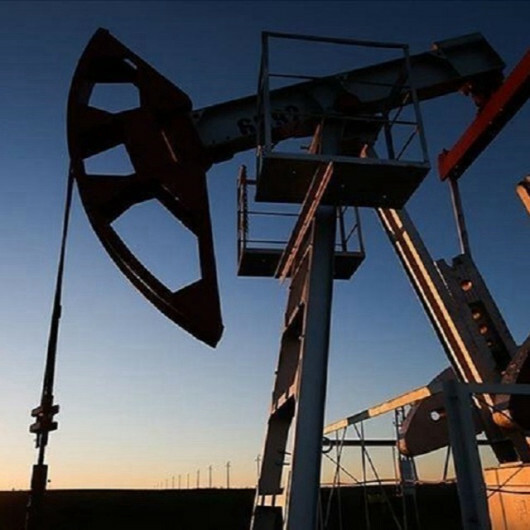 US scales down sanctions on Venezuela, enabling US oil giant Chevron pump oil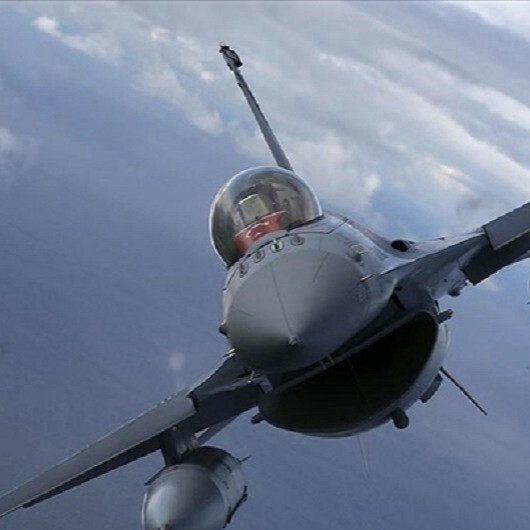 Türkiye 'neutralizes' 22 terrorists in northern Iraq, Syria operation in 2 days