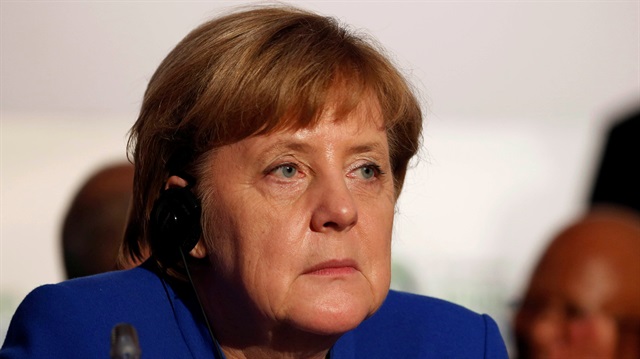 German Chancellor Angela Merkel expressed regret Wednesday over U.S. President Donald Trump's decision to recognize Jerusalem as the capital of Israel.
"The German government does not support this position because the status of Jerusalem is to be resolved in the framework of a two-state solution," Merkel's spokesperson Steffen Seibert said in a statement on Twitter.
Earlier Wednesday, Trump announced his decision despite widespread international opposition to formally recognize Jerusalem as Israel's capital.
Jerusalem remains at the core of the Israel-Palestine conflict, with Palestinians hoping that East Jerusalem -- now occupied by Israel -- might eventually serve as the capital of a future Palestinian state.
During his election campaign last year, Trump repeatedly promised to relocate the U.S. embassy from Tel Aviv to Jerusalem.