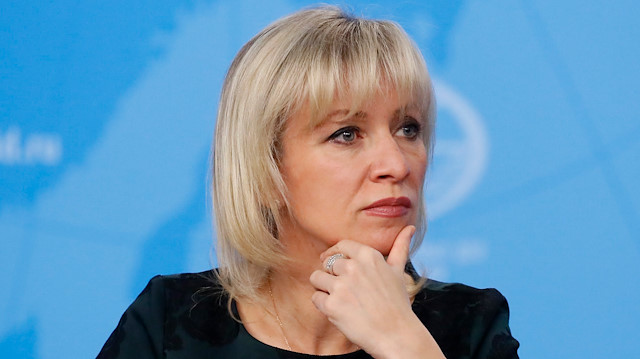 The Russian Foreign Ministry spokeswoman on Thursday criticized western interference in Venezuela's internal affairs.
"The developments in Venezuela show very well how progressive western society really treats international law, sovereignty and non-interference in internal affairs of other states, by picking the government there [in Venezuela]," Maria Zakharova wrote in a Facebook post.
On Wednesday, U.S. President Donald Trump recognized Venezuelan opposition leader Juan Guaido as the interim president of the country, marking the most significant escalation in the ongoing feud between Washington and Venezuela's President Nicolas Maduro.
Maduro has slammed the decision and said his country was cutting off diplomatic relations with the U.S., giving American diplomats 72 hours to leave the country.
He made the announcement while speaking to supporters who gathered at the presidential palace in capital Caracas on Wednesday.
Brazil and the Organization of American States had recognized Guaido as Venezuela's leader prior to his formal announcement. Argentina, Canada, Chile, Colombia, Costa Rica, Ecuador, Guatemala, Panama and Paraguay have followed suit while Bolivia and Mexico continue to recognize Maduro.
Maduro has repeatedly lashed out at the U.S., saying Washington is waging an economic war against him and his government amid a sweeping sanctions campaign.
Venezuela has been rocked by protests since Jan. 10 when Maduro was sworn in for a second term following a vote boycotted by the opposition