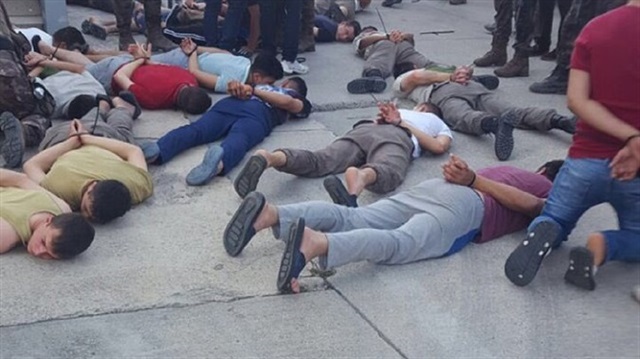 Istanbul Anatolian Chief Public Prosecutor's Office issued a warrant for a gendarmerie commander, who attempted to seize control of Sabiha Gökçen Airport in support of the military coup attempt in Friday night.

The commander refused to surrender when the police forces arrived at the airport to detain him. Two soldiers fired shots into air in a row over the control of the airport, prompting police intervention.

Reports said the squadron has had included 50 to 60 gendarmerie soldiers when the fighting erupted. No casualties have been reported after escalation of the tension at the airport in Istanbul's Anatolian side.

The prosecutor, leading the coup case, ordered the arrest of all in the squadron who took part in the fighting.