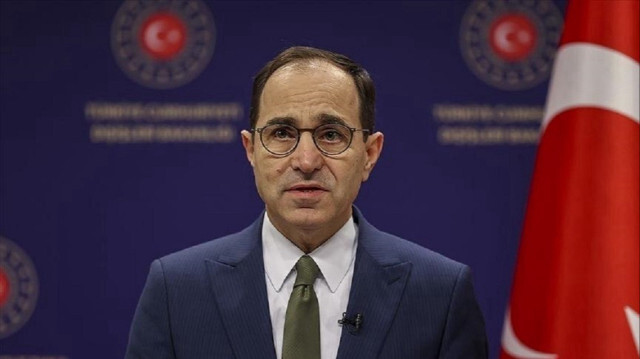 Türkiye condemns attack on police in Kosovo's north
Türkiye on Sunday condemned an attack on police in Kosovo's north which left one police officer dead.
"We condemn the attack this morning (24 September) in the village of Banjska in the Serb-majority Zvečan municipality in the north of Kosovo, which resulted in the loss of life of one Kosovo police officer and injury of other Kosovo police officers," Turkish Foreign Ministry spokesman Tanju Bilgic said in a statement.
In order to reduce the tension in the region and prevent escalation, he said, it is imperative that all parties act with restraint and refrain from violence.
"Dialogue is the only way to achieve lasting peace and stability in Kosovo and the region. As Türkiye, we will continue to support the dialogue process," Bigic added.
Ankara wishes a speedy recovery to the injured, Bigic said, adding: "Our Embassy in Pristina also issued a statement condemning the attack."
Earlier, a police officer was killed and another injured in a clash between a patrol unit of police and a group of armed ethnic Serbs in northern Kosovo.
Serbia and Kosovo face many disputes as Belgrade sees its neighbor as its territory and has blocked efforts for it to join international organizations and obtain recognition from other states.
The leaders of the two nations met in EU-facilitated talks in Brussels to normalize relations. But, the parties have so far struggled to implement the agreements reached.
3 ay önce