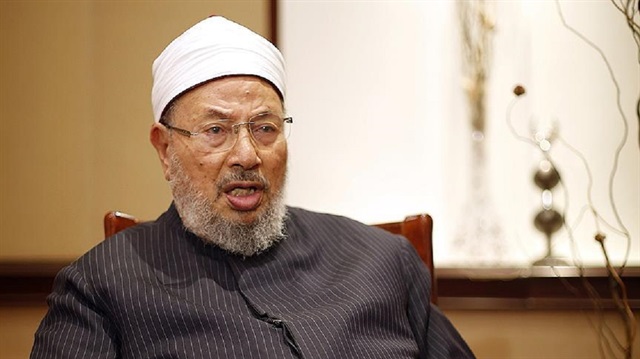 The Doha-based International Union of Muslim Scholars (IUMS) on Wednesday called for an "Arab-Muslim uprising" after U.S. President Donald Trump announced his decision to recognize Jerusalem as Israel's capital.
"We call upon the Muslim nation's scholars and preachers to convey the seriousness of the U.S. decision to Muslims worldwide," the IUMS said in a statement.
The union went on to call for demonstrations across the region in upcoming days to show solidarity with Jerusalem and the Palestinian cause.
"Protests should be held within the framework of a popular uprising for the sake of the Al-Aqsa Mosque [in Jerusalem]," the statement read.
The IUMS described the U.S. decision as "a provocative move that could push the region to the brink of hell".
The move, the union added, "will push the Palestinian, Arab and Muslim people to defend their holy city by any means necessary".
Ahmed al-Tayeb, Sheikh of Egypt's Al-Azhar, called for an international conference to be held in January to discuss Jerusalem's fate.
The event, he said, should be attended by leading scholars from across the Muslim world, Christian clergymen and relevant regional and international institutions with a view to discussing "practical steps" for supporting the Palestinian people.
"We warn of the U.S. decision's serious repercussions on the identity of the holy city," Tayeb said in a statement released following Trump's Wednesday announcement.
He added: "Recognizing occupied Jerusalem as the capital of the Zionist entity -- and the transfer of embassies to the city -- constitutes a flagrant denial of Palestinian and Arab rights."