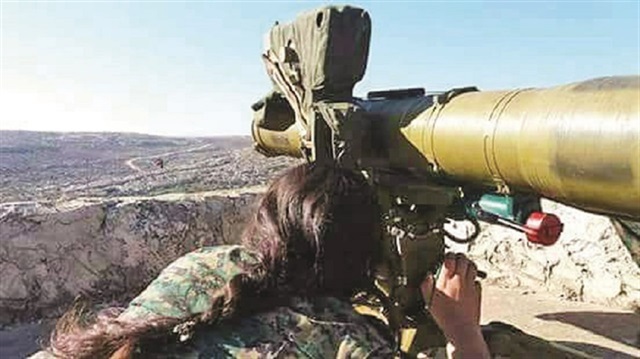 Yeni Şafak daily has reached images of the U.S. weapons supplied to the Kurdistan Workers' Party (PKK) terrorist organization to use against the Turkish Armed Forces (TAF) in the operation Turkey plans to launch in Syria's northwestern Afrin.
The weapons sent to the terror organization by the U.S., which include modern sniper guns with a range of 4 kilometers along with AT-5 spandrels and advanced anti-tank (TOW) missiles, have been positioned along the Turkish-Syrian border.
PKK terrorists had received training on how to operate TOW missiles in seven terror camps set up across PKK-occupied regions in Syria.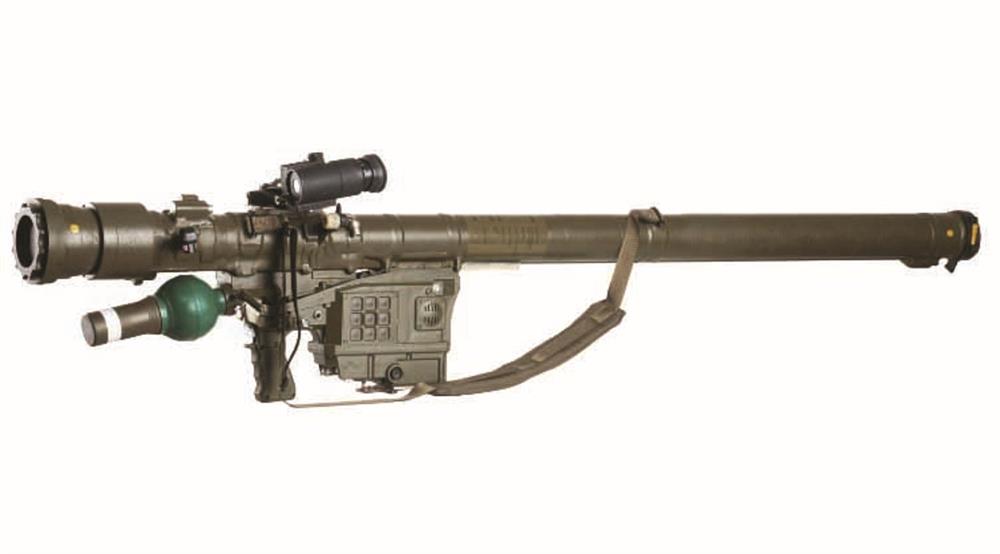 Turkish President Recep Tayyip Erdoğan vowed to purge terrorism across its border Syria as the Turkish Armed Forces (TAF) on Saturday pounded positions belonging to the PKK/PYD in the northwestern region of Afrin.
"In the upcoming days, we are going to continue in Afrin the operation that we started with the Euphrates Shield to cleanse our southern border from terrorists," he said
In the wide-ranging Euphrates Shield Operation launched in August 2016, the Free Syrian Army -- with the support of the Turkish army -- had cleared 2,000 square kilometers (772 square miles) of land along the Turkish-Syrian border of terrorist elements.
US air assistance
Additionally, the U.S. army delivered MANPADS (Man-portable air-defense systems), anti-aircraft missiles, to PKK terrorists to use against Turkish forces.
In an interview to the NSO news portal, a U.S. authority confirmed the reports regarding the delivery of the anti-aircraft missiles, which have a shooting range of eight kilometers, to YPG terrorists. The terrorists, using these missiles, had previously downed a TAF military helicopter and martyred a Turkish soldier.
The U.S. has provided the Democratic Union Party (PYD) and the People's Protection Units (YPG), which are Syrian branches of the terrorist organization, with over 4,000 trucks containing weapons to reportedly use against the fight with Daesh, despite Ankara's warnings that they are offshoots of the PKK.
U.S. President Donald Trump, on the other hand, had pledged that the U.S. would no longer arm the YPG in a phone call with Turkish President Recep Tayyip Erdoğan on Nov. 24, 2017.