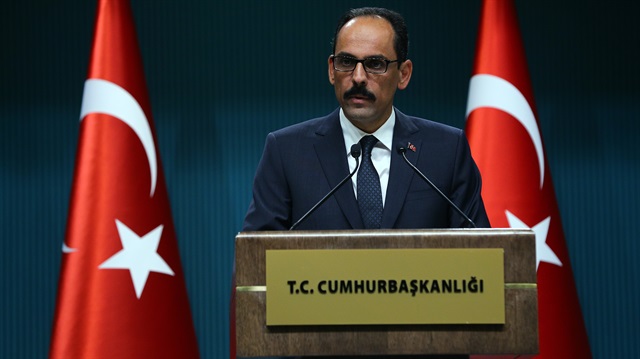 Turkey has received a request from the United States to solve an escalating row between the two countries, the spokesman for President Recep Tayyip Erdoğan said on Thursday, after a U.S. consulate worker was arrested in Istanbul last week.
Speaking to reporters in Istanbul, Ibrahim Kalin said cooperation between NATO allies Turkey and the United States in the fight against Daesh was not sufficient, and added the ongoing visa crisis was not complicated and "could be resolved in one day."
Another Turkish member of staff at the consulate was summoned for questioning on Monday.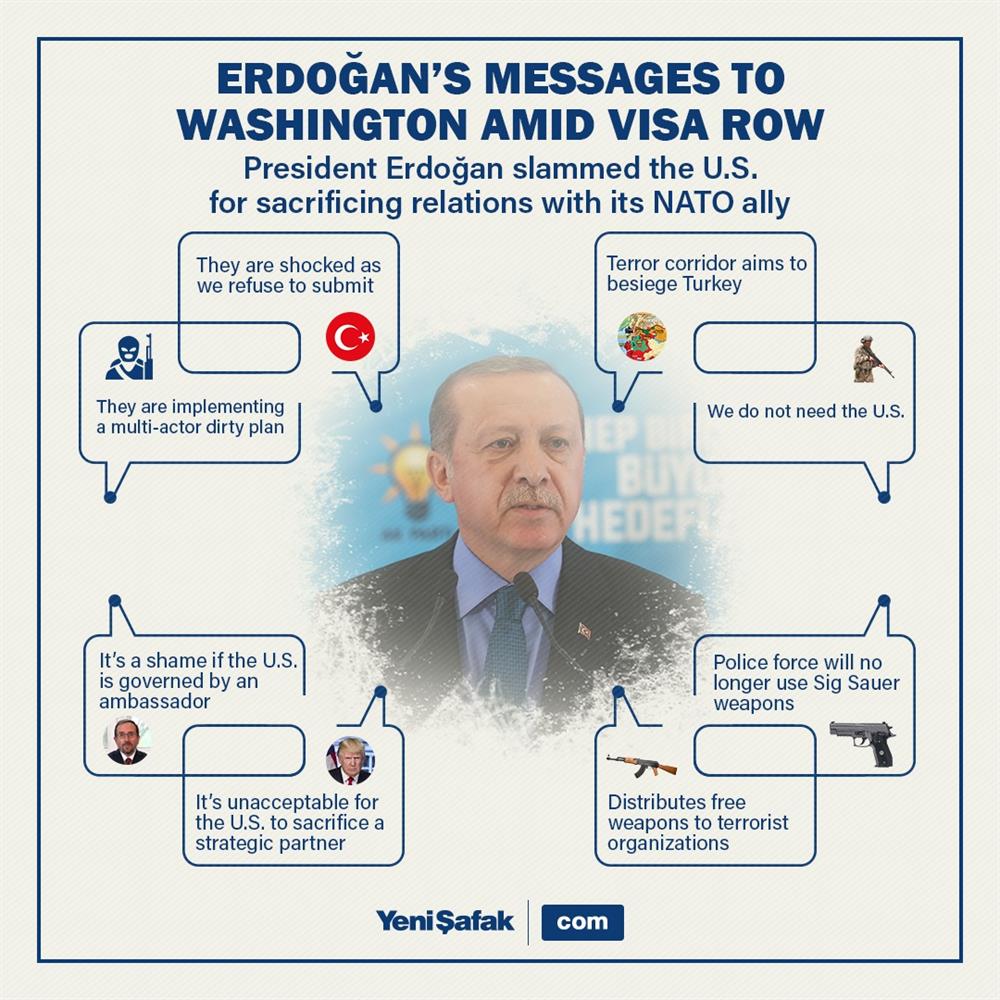 "There is an ongoing judicial process in Turkey," presidential spokesman Kalın told reporters.
"The taking of testimonies and inquiries [into] these people continues. Let the jurisdiction make the necessary decision about this issue."
He added: "The U.S. or any other country should respect the legal procedure in Turkey."
Kalin said a constructive attitude and the recognition of Turkey's judicial independence could see the dispute resolved within a day.
"Away from a revanchist attitude, we hope that they adopt a positive and constructive attitude in solution to this issue, within the frame of legal and diplomatic laws."
He added: "For us, there is not a complicated picture. The suspension of visa applications is quite a simple issue. It can be solved in a day."