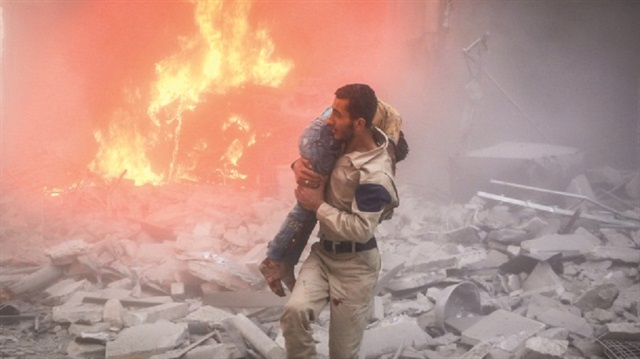 Turkish Defense Minister Hulusi Akar and his Russian counterpart Sergei Shoigu spoke over the phone on Thursday about regional security and the latest developments in Syria.
Following the call, Akar delivered statements regarding the situation in Syria's Idlib.
"Turkey strives for ensuring security, preventing attacks, and giving aid to nearly 3.5-4 million people in Syria's Idlib without violating the ceasefire," he said.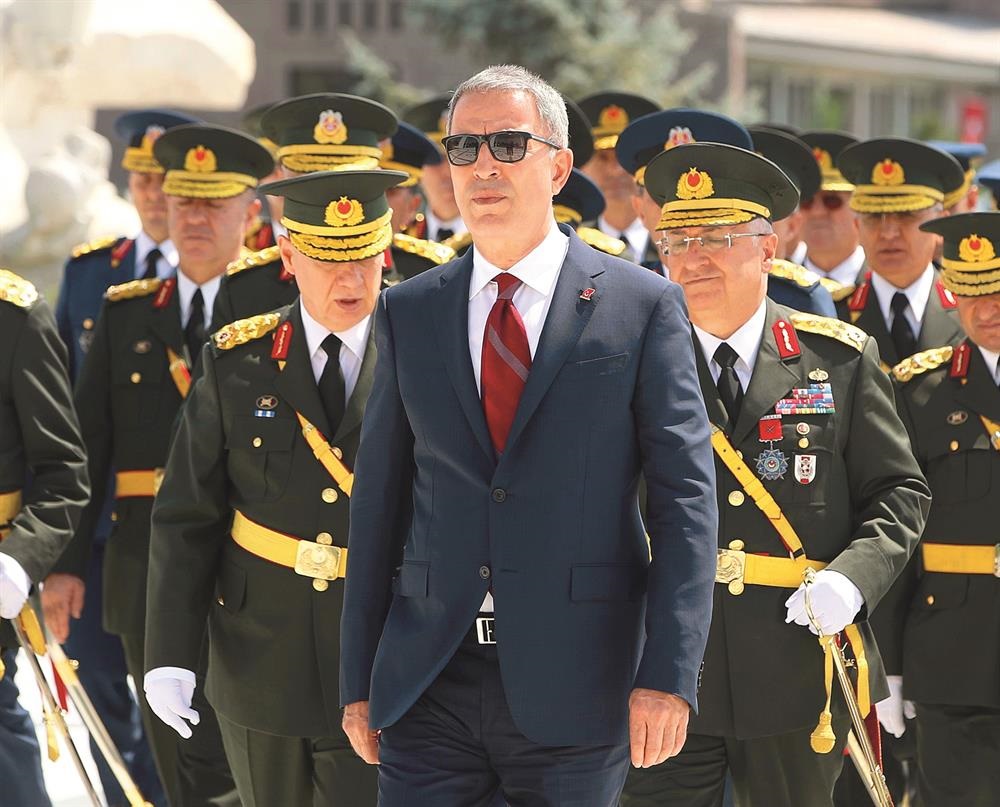 "Our aim is to ensure the implementation of what was determined during the Astana process, and to enable Syrians to return to their homes in peace," he added.
Located near the Turkish border, Idlib in May 2017 was designated as a de-escalation zone endorsed by Turkey, Russia and Iran where acts of aggression are expressly forbidden as part of the ongoing Astana process.
Nevertheless, for the past two months, the Idlib de-escalation zone has been the target of particular fierce airstrikes by Russia and Assad regime forces.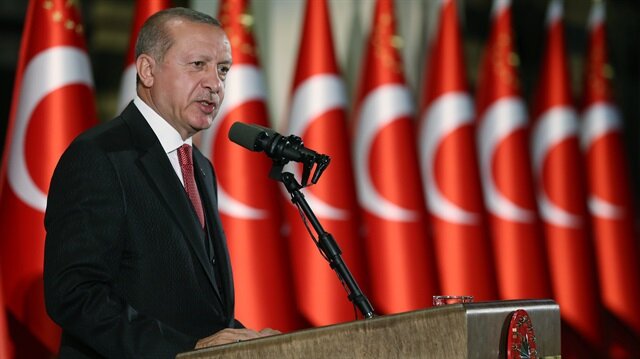 Constructive, positive talks with Russia
The defense minister stated that he had a "very constructive and positive discussion" with Shoigu.
Akar said that in the coming days, concrete steps would be taken to ensure Syria's north, including Idlib, would become safe and secure.
Syria's Foreign Minister Walid al-Moualem said on Thursday that regime forces will "go all the way" in the opposition-held northern region of Idlib after talks with his Russian counterpart Sergei Lavrov.
Turkey working to prevent Idlib disaster
"The attacks of the [Syrian] regime, which has slaughtered over one million of its own people know no end. They are firing at Idlib, which hosts innocent people, in land and air attacks," Akar said.
"We are continuing our diplomatic and military communication in this regard. Turkey is working to prevent these attacks by taking precautionary measures and discussing the matter with the relevant states," he added.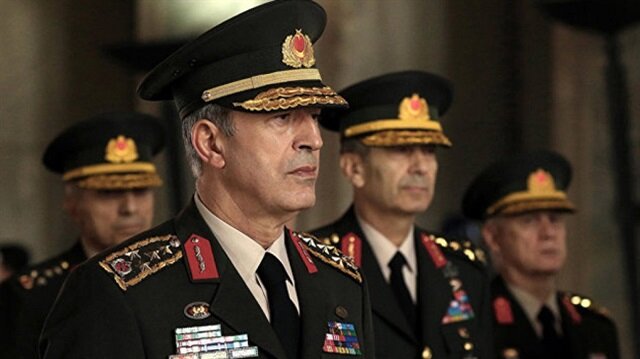 Pace of fight against terror to quicken
"As a result of Operation Euphrates Shield, 3,000 Daesh terrorists were neutralized. We are the only state that came face to face with Daesh on the field. Others took up the struggle from the air. Afrin was cleared of terror elements thanks to Operation Olive Branch, and close to 5,000 terrorists were neutralized. The pace of our fight against terror will quicken in the coming days," Akar said.
The United Nations called on Russia, Iran and Turkey on Thursday to forestall a battle in Syria's Idlib province which would affect millions of civilians.
Idlib and areas surrounding it are the last major enclave held by groups opposed to Syrian President Bashar al-Assad after he cracked down on pro-democracy protests with unexpected ferocity in 2011, engulfing the country in a seven-year civil war.