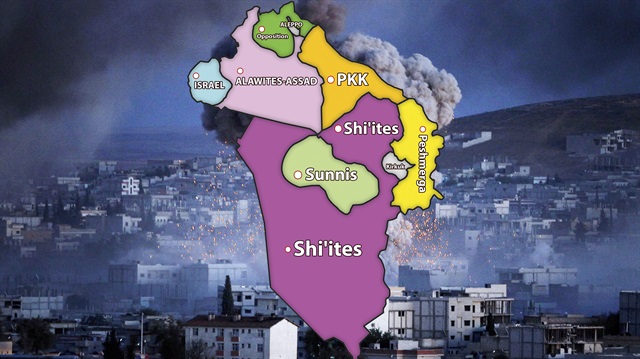 The U.S., which intervened in Iraq in 1991 and Syria in 2013, is preparing to declare various "boutique states" in these two countries in order to grant the Peshmerga and Kurdistan Worker's Party (PKK) legitimacy. A commander who held a senior position in the Syrian army for an extended period of time and shifted to opposition ranks in 2013 made striking evaluations to Yeni Şafak.
"I was told that in the second half of 2018, a total of seven boutique states would be declared in Syria and Iraq," the opposition commander said, adding that officials from the U.S. State Department and Pentagon had held meetings with them in Turkey's Hatay province's Reyhanlı district.
The commander added that the U.S. officials said "Sunnis should be more active, otherwise they will suffer more victimization." The U.S. officials offered political and military cooperation, said the commander, and added that Turkey should act without delay regarding Afrin, Tell Abayd and Manbij.
U.S. backing Israel
"The Americans who met with us told us that they were our allies and that if we followed their conditions the opposition would be more strongly supported in line with the 2012 vision. America's aim is to enable Israel to gain more of the Lebanon-Syria border and block Hezbollah's passageway," said the opposition commander, who highlighted that federal status would be granted along the Golan and as-Suwayda line for Israel's security and the security of the Druze community was a guise.
"Of the active petrol regions in Syria, 65 percent has been delivered to the PKK. The area that the U.S. reserved for the Sunnis is narrow and does not take into account the population," the commander said.
Washington has lost its merit
The opposition commander said that the representatives of the Free Syrian Army (FSA) who were present at the meeting presented the following response to the U.S.: "We have been the side which was constantly stringed along and delayed during seven years of war. Due to your position, we went from controlling 54 percent of the country to only 17 percent of the country. Therefore, the U.S. has already exhausted its merits with the opposition."
The Syrian commander, who said that the U.S. would resort to various provocations along the border, and stressed that Washington was also trying to aggravate civilians against Turkey.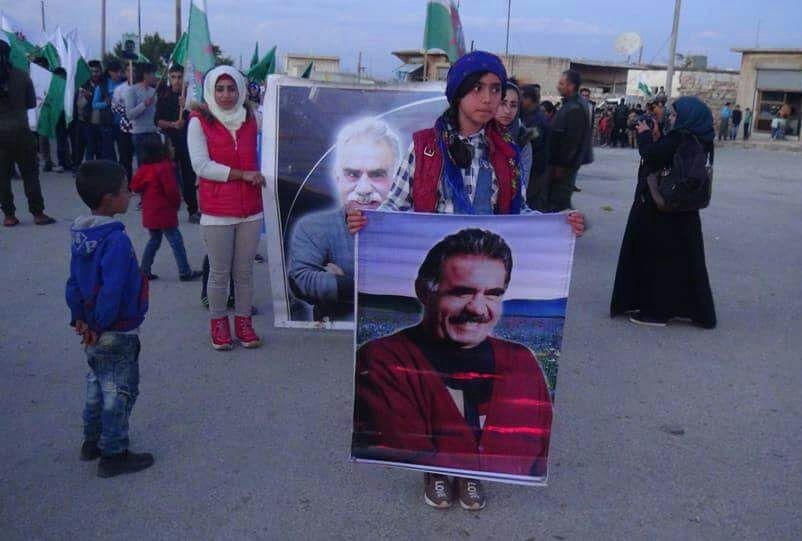 Splitting the region
The U.S., which included the Latakia-Tartus-Damascus line in the Nusayri federal region, has reserved the as-Suwayda-Golan-Quneitra line for the Druze community. Aleppo, Idlib and Hama were allocated to the Sunnis in the divisive map plotted by the U.S. The map allocates al-Hasakah, northern Deir ez-Zour, Raqqa, Manbij and Qamishli to the PKK. Iraq's Tikrit-Salah ad Din-Anbar-Falluja is allocated to Sunnis, Erbil-Duhok-Halabja- Sulaymaniya is allocated to the Peshmerga and Baghdad-Nassriya- Kadisiyye-Najaf corridor is reserved for the Shi'ite.