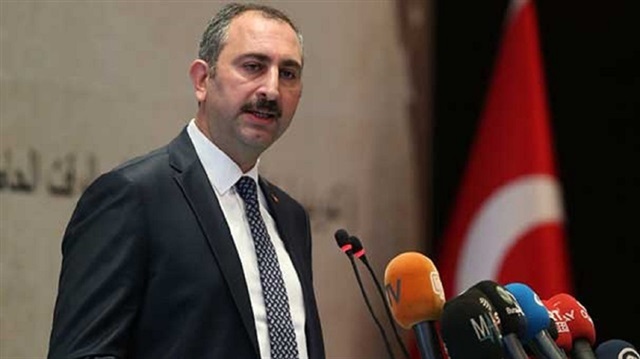 Turkish Justice Minister Abdülhamit Gül said on Monday he hoped the United States would review its decision to suspend most visa services to Turkish citizens, following the arrest of a local worker at its consulate in Istanbul over terrorism charges.
He said the decision to proceed with the case against the detained consulate worker was one for the Turkish judiciary to take.
"Trying a Turkish citizen for a crime committed in Turkey is our right. I hope the U.S. will revise its decision in this light," Gül said.
Gül added that the United States needs to extradite U.S.-based Fetullah Gülen, who orchestrated Turkey's July 15 coup attempt and is the mastermind behind a long-running campaign to overthrow the state through the infiltration of Turkish institutions, particularly the military, police and judiciary.