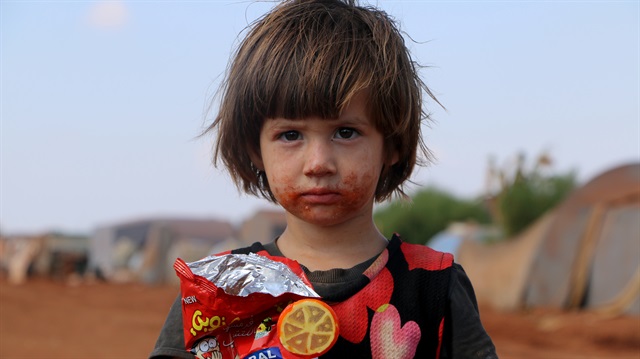 At least 192 civilians were killed in attacks in war-torn Syria last month, according to a Syrian rights group on Monday.
In a statement, the Syrian Network for Human Rights (SNHR) said 78 people, including 13 children, were killed by regime forces in September.
"The deaths included 41 civilians, who were tortured to death," the NGO said, adding that forces believed to be Russian were responsible for the death of 17 civilians last month.
According to the rights group, 20 civilians were also killed by the PYD/PKK terrorist group in Syria in September.
"Daesh group also killed 17 civilians," it said, adding that three more civilians were killed in airstrikes by the U.S.-led coalition in the war-ravaged country.
The NOG said a total of 56 people were killed by unidentified groups last month.
The SNHR said it documented the death of 6,228 civilians in Syria this year, of which Syrian regime forces and Russian troops were responsible for the killing of 4,514 people.
Syria has only just begun to emerge from a devastating conflict that began in 2011 when the Bashar al-Assad regime cracked down on demonstrators with unexpected ferocity.