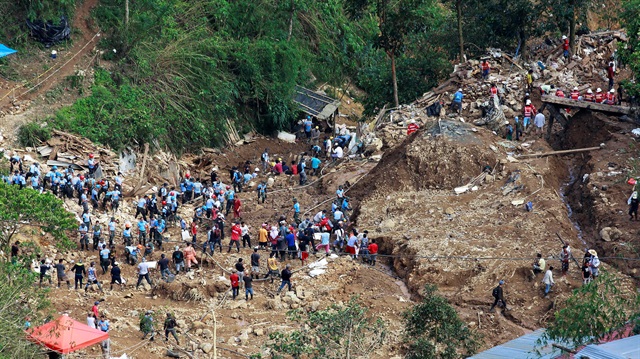 Death toll from Philippines typhoon named "Mangkhut" rose to 81 on Wednesday, according to local media.
The typhoon affected northern shores of the Philippines on Saturday.
Philippine police said 71 people were injured in several incidents, with 70 others still missing.
Earlier, Oscar Albayalde, Philippine National Police (PNP) director, had said that most of the casualties occurred due to landslides caused by the typhoon.
Albayalde added nearly 250,000 people have been affected by the typhoon, while 100,000 people have been evacuated to safe places.