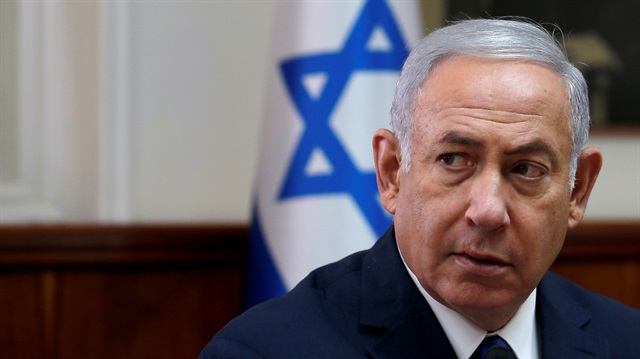 Israeli Prime Minister Benjamin Netanyahu
Israeli Prime Minister Benjamin Netanyahu has informed his cabinet that the army is preparing for a possible military campaign against the blockaded Gaza Strip in case the situation was not improved, according to Israeli media.
"If the reality of civil distress in Gaza is diminished, that is desirable, but that is not certain to happen, and so we are preparing militarily — that is not an empty statement," Netanyahu said.
Egypt and the UN have been doing efforts to carry out major projects in Gaza, especially in the sectors of water, electricity and sanitation to avert a possible humanitarian crisis.
Several Palestinian, Israeli and international humanitarian reports have warned of deterioration in humanitarian conditions in the strip, which has been reeling under a crippling Israeli blockade since 2007.
In 2014, Israel waged a devastating 51-day military onslaught on the Gaza Strip, in which more than 2,300 Palestinians were martyred and tens of thousands injured.
Since March, more than 190 Palestinians have been martyred -- and thousands more injured -- by Israeli army fire during anti-occupation protests near border of the Gaza Strip.
il y a 5 ans